What is LoopSpark?
LoopSpark combines several important communication services into one, sleek tool. In addition to saving you money each month, using the LoopSpark dashboard to organize your client communications saves you tons of administrative time and provides a space to collaborate with your entire staff to provide a better client experience.
Please note that the LoopSpark integration cannot support manager/dependent relationships. For that reason, LoopSpark is best for fitness businesses that serve only adults.
The LoopSpark integration is only available to Pike13 customers in the U.S. and Canada.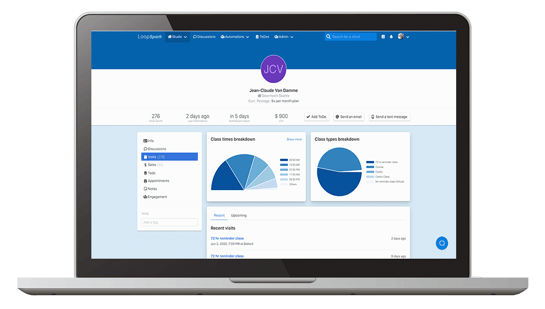 LoopSpark features include:
Built-in email and two-way SMS
Create targeted automated client journeys to convert prospects to members
Manage your staff with auto-task management
Strengthen staff-client relationships through two-way communications
Strengthen face-to-face conversations with real-time insights


Watch A Demo Video to See LoopSpark in Action
Presented for Pike13 customers by LoopSpark Co-Founder John Homyk