LoopSpark
Organized, Optimized, and Automated Client Communications
Build Community Connections
With built-in email and two-way SMS, you can s
ay "good-bye" to spread sheets, post it notes and expensive 3rd party email and texting services.
Available In: The U.S. and Canada
Compatible With: All Pike13 Plans
Pike13 Integration? Yes
Separate Subscription Needed? Yes
Learn More: LoopSpark Website
LoopSpark combines several important communication services into one, sleek tool.
Create targeted automated client journeys to convert prospects to members
Manage your staff with auto-task management
Strengthen staff-client relationships through two-way communications
Strengthen face-to-face conversations with real-time insights
Pike Perks
Pike13 customers receive $40 off per month for the first three months of billing, in addition to the first month free. Pretty awesome, right?
Please note that the LoopSpark integration cannot support manager/dependent relationships. For that reason, LoopSpark is best for fitness businesses that serve only adults.
SMS and Email
Set up automated emails triggered by specific events like enrolling in a class or purchasing a membership. Create newsletters, event promotion, and any other email messaging you need with built-in templates.
Your business is also assigned a local SMS number to use for mobile messaging.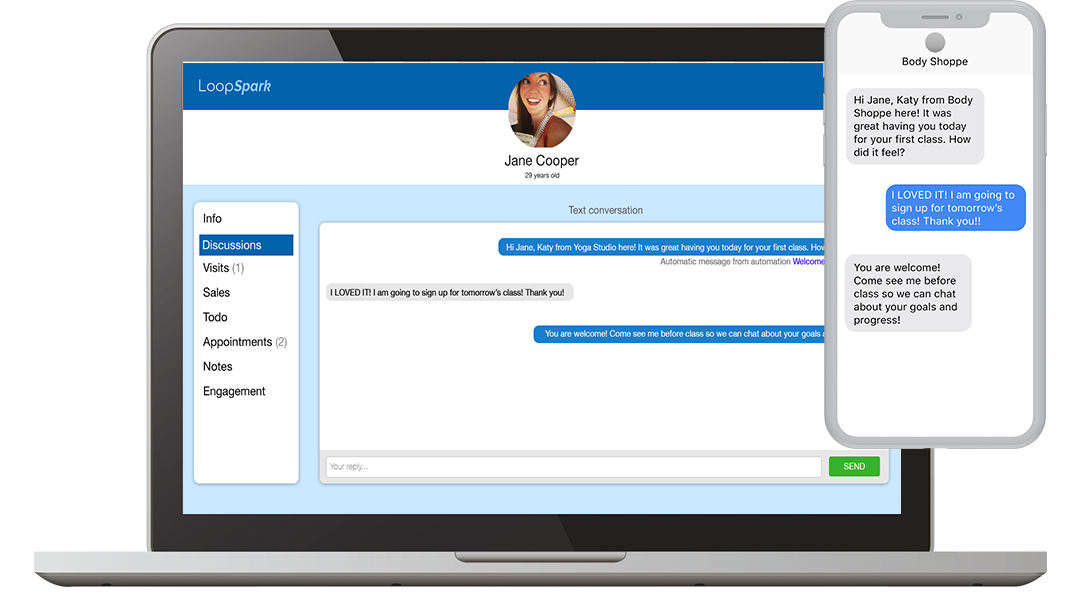 Task Management
Empower your staff to build stronger client relationships with real-time reporting that reminds staff them to connect with their clients around specific events like birthdays, first visit to a class or another class milestone.
LoopSpark is seamlessly integrated with Pike13, so contact and reporting information updated in one platform will reflect in the other.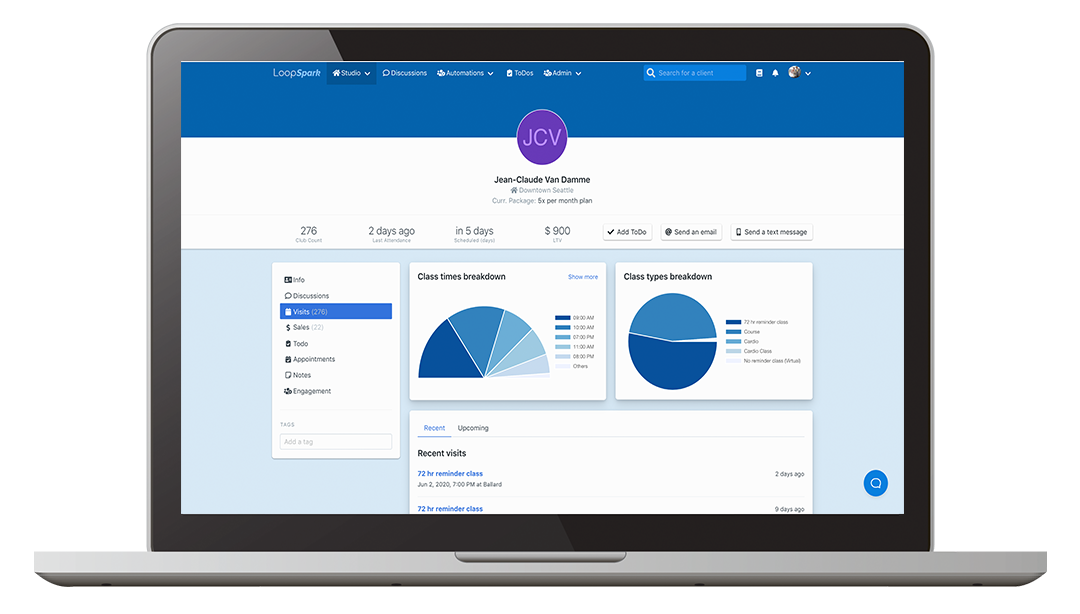 How to Get Started
A separate subscription with LoopSpark is required. Click here or use the link below to apply the Pike13 discount.
A LoopSpark representative will reach out to you to begin the onboarding process and connect your Pike13 site.