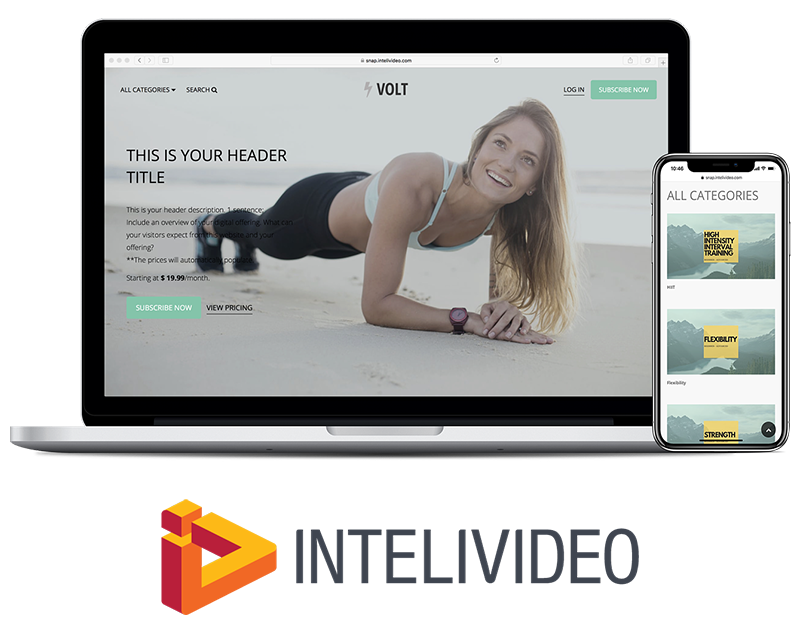 Use Intelivideo's Video On-Demand and Livestreaming platform to offer premium, on-demand, or live digital fitness content for a unique at-home or on-the-go fitness experience.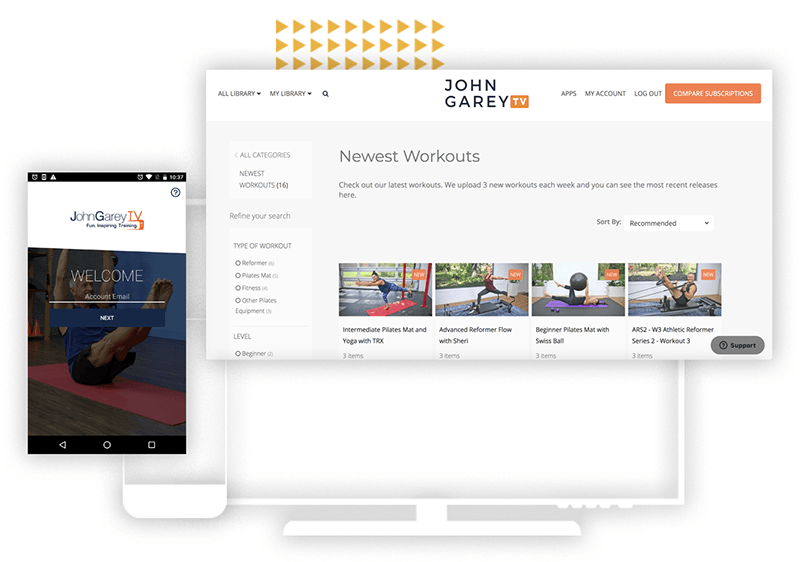 Create a custom fitness video subscription and on-demand content destination for your members.

Fully Branded Web Presence

Easy Content Management

On-Demand Apps
Health and Fitness Feature Set
Personalization Features

Fitness POS Integrations
Get started with Intelivideo
A separate subscription with Intelivideo is required. Use the link to register with Intelivideo as a Pike13 user. An Intelivideo representative will reach out to you to begin the onboarding process.
Speak with an account manager
If you are an existing customer wanting to upgrade to using Intelivideo or have any questions about Intelivideo, please book a time to speak with an account manager.