A separate subscription with Intelivideo is required to begin using Intelivideo with Pike13. Click here to get started.


What is Intelivideo?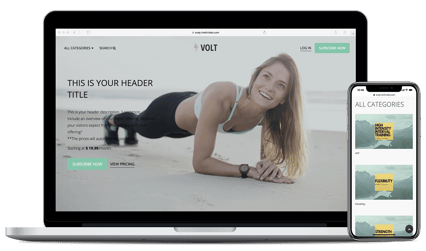 Intelivideo allows you to launch an on-demand video channel for your brand, grow your business beyond the four walls of your facility and create meaningful digital content that meets your clients where they are.
Intelivideo's on-demand platform is geared toward the fitness studio market, providing your business with:
A Fully Branded Website for Purchases
Flexible Monthly and Annual Price Points for video subscriptions
Categories, Subcategories and Filters for Easy Content Organization
Clear, Dynamic Streaming Video with Numerous Engaging Features
Support for your Members