EMMA
Emma Email Marketing
Best friends make relationships easy. They cheer you on and show up when times are tough. And that's what Emma does—for your email.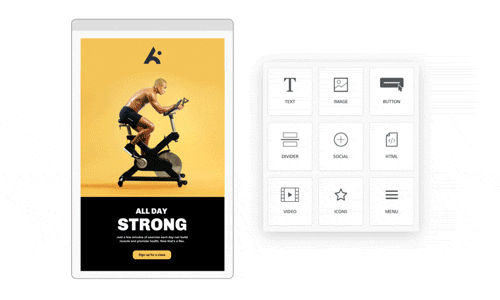 DETAILS
The Emma + Pike13 integration
Use Emma to send stylish email newsletters and promotions. Let your clients know about new classes, special events, promotions, holiday class schedules and more. Mailings can be sent to your entire email list or to a segment of your list.
Emma is more than email. It's the belief that email marketing can be personal. And that idea? It's formed by people like you: experts, marketers, and creatives. With Emma HQ, you can share logos, lock templates, and manage distributed teams—turning busy schedules into streamlined branding.
Manage and organize
The tiered Emma HQ platform includes an approvals dashboard, campaign management, asset and template sharing controls, and multi-account reporting from the activity dashboard.
Marketing automation
Send emails that are personal, relevant, and timely. With Emma's branching logic, whether or not someone opens an email or clicks a link becomes the trigger for the next campaign.
GETTING STARTED
Start using Emma
If you are wanting to upgrade to using Emma or have any questions about Emma, please book a time to speak with an account manager.