CLASSPASS
Fill Classes and Increase Revenue
List your class schedule and spots on the platform, and members can search, find and book openings. Every time they book a class with you, you get paid.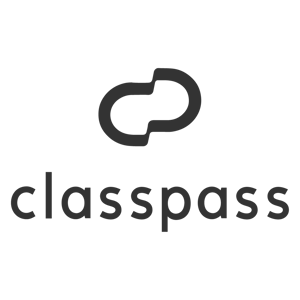 DETAILS
Join the ClassPass fitness network
ClassPass is a revolutionary approach to provide easy and affordable access to fitness goers with a variety of classes through one pass. This approach will showcase your business to many fitness-goers that may not have heard of you otherwise.
CLASSPASS
Heightened exposure
Put your business in front of fitness clients who may otherwise not have found your services. ClassPass is used by hundreds of thousands of people worldwide, and the platform is able to support your digital content.
CLASSPASS
Additional analytics
You'll see enrollment data in Pike13 Reporting, but ClassPass also offers additional reports for your ClassPass clients. The Studio Dashboard allows you to view client emails, studio reviews, attendance reports, and more.
GETTING STARTED
Start using ClassPass
If you are wanting to upgrade to using ClassPass or have any questions about ClassPass, please book a time to speak with an account manager.