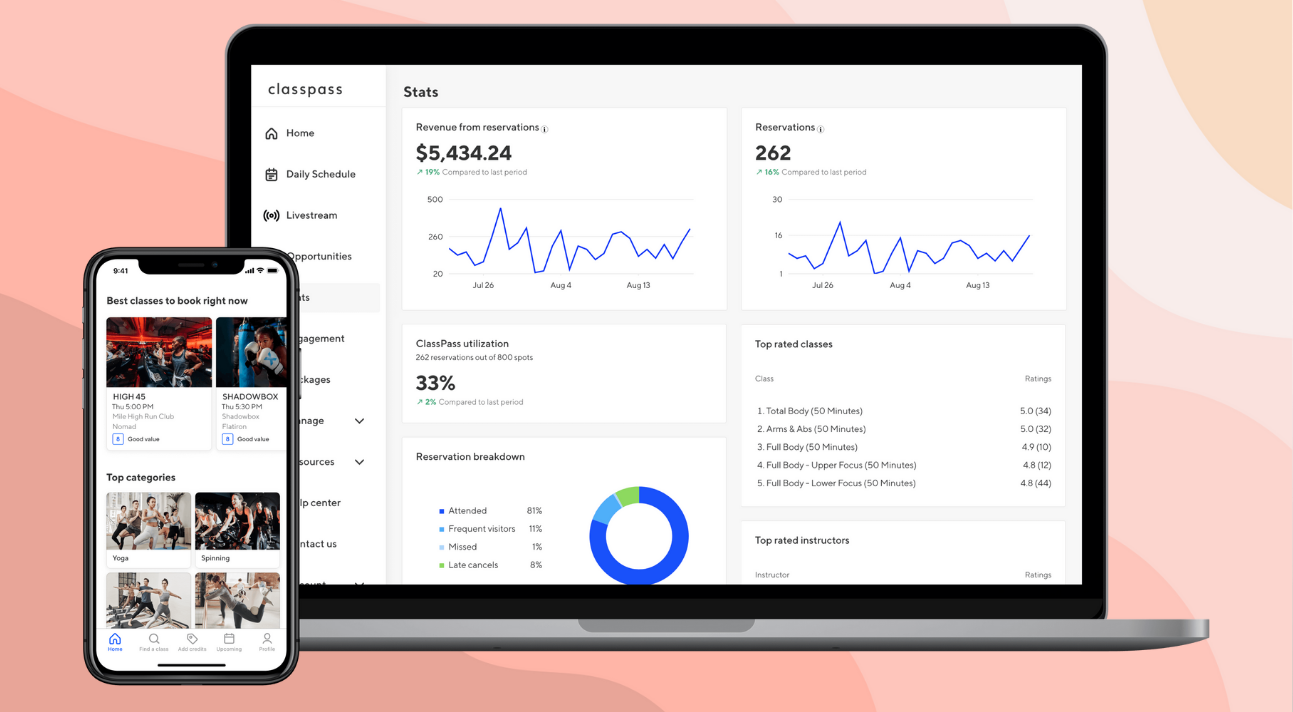 Showcase your business in new markets
ClassPass is a revolutionary approach to provide easy and affordable access to fitness goers with a variety of classes through one pass. ClassPass is used by hundreds of thousands of people worldwide, and the platform is able to support your digital content.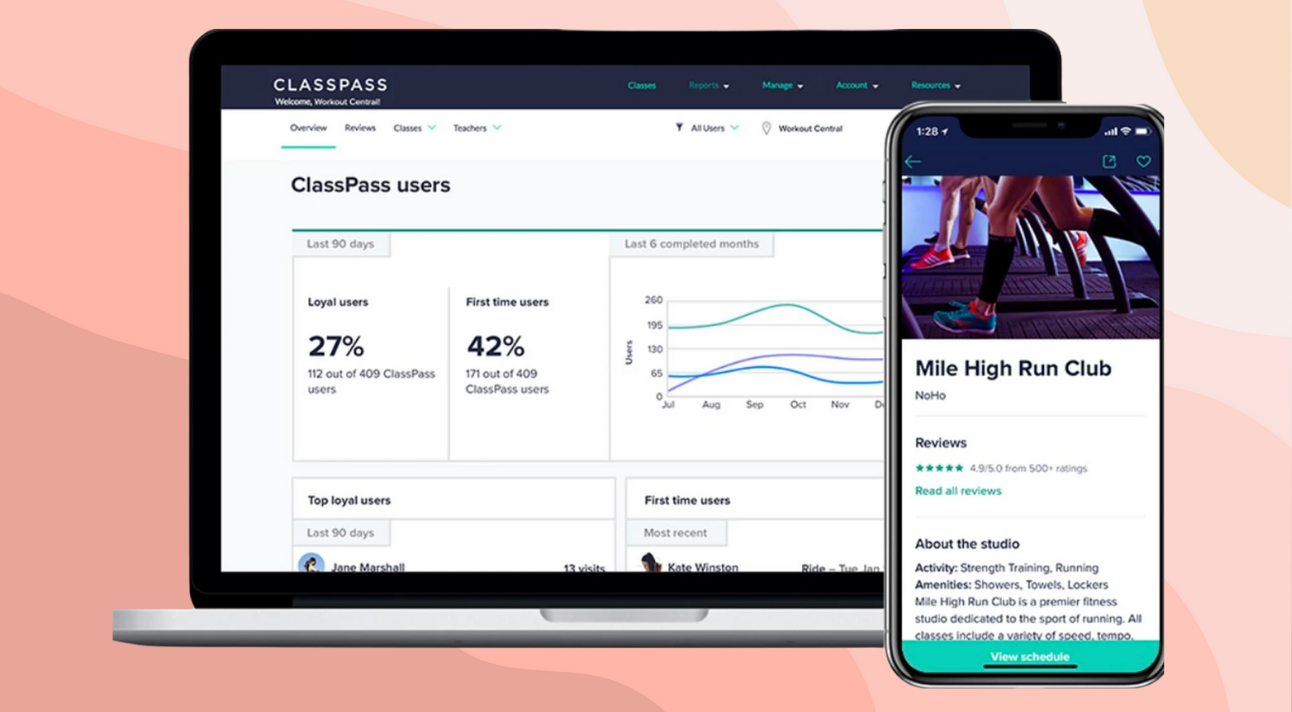 Scale your fitness business
Easily sync your classes and availability into ClassPass, optimize your revenue generated with ClassPass' SmartTools, and reduce the chance of overbooking.
Step 1
A seperate subscription to ClassPass is required. Sign up on the ClassPass website below.
Step 2
The ClassPass onboarding specialist will help you set your business up and configure the Pike13 integration.
Step 3
Your ClassPass enrollment data will start showing in your Pike13 reporting dashboard.
Speak to an account manager
If you are an existing customer wanting to upgrade to using ClassPass or have any questions about ClassPass, please book a time to speak with an account manager.