A Complete Website Solution
97 Display is a website design and management solution for fitness professionals.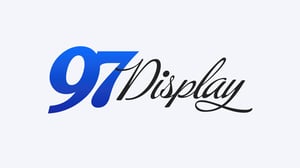 97DISPLAY
One tool for all your metrics
Your website is often times the first impression someone has of your business. 97 Display helps you keep your site on the cutting edge with modern design and regular updates.
97 Display specializes in website design and lead generation for fitness business. Their website technology allows them to easily build your site, and keep it updated as necessary. Data is tracked across the entire site, and used to optimize lead generation and conversions.
BENEFITS
Pike perks
Pike13 customers have exclusive access to discounts with 97 Display's award winning website design services. Your 97 Display website will fully integrate with your Pike13 system.
50% Off Website Setup Fee
Expedited Website Build
Social Proof Plugin
Co-Branding Design Consultation
Unlimited Support
Evolving designs
97 Display stays on top of the latest design and technology trends so that you don't have to. They'll take care of any necessary updates so that your site stays on the cutting edge of design.
Lead generation
97 Display's patented website technology tracks conversion data across all websites, and uses that data to statistically generate more conversions.
GETTING STARTED
Start using 97 Display
If you are wanting to upgrade to using 97 Display or have any questions about 97 Display, please book a time to speak with an account manager.