The Help Center
Providing support every step of the way is paramount to us. At the beginning, when you sign up with Pike13, an onboarding specialist will guide you through the software setup, as well as help you migrate your client data into your new site.
You'll always have access to our top-rated customer care team, whom are available to quickly answer any questions you might have or clarify something in the Help Center.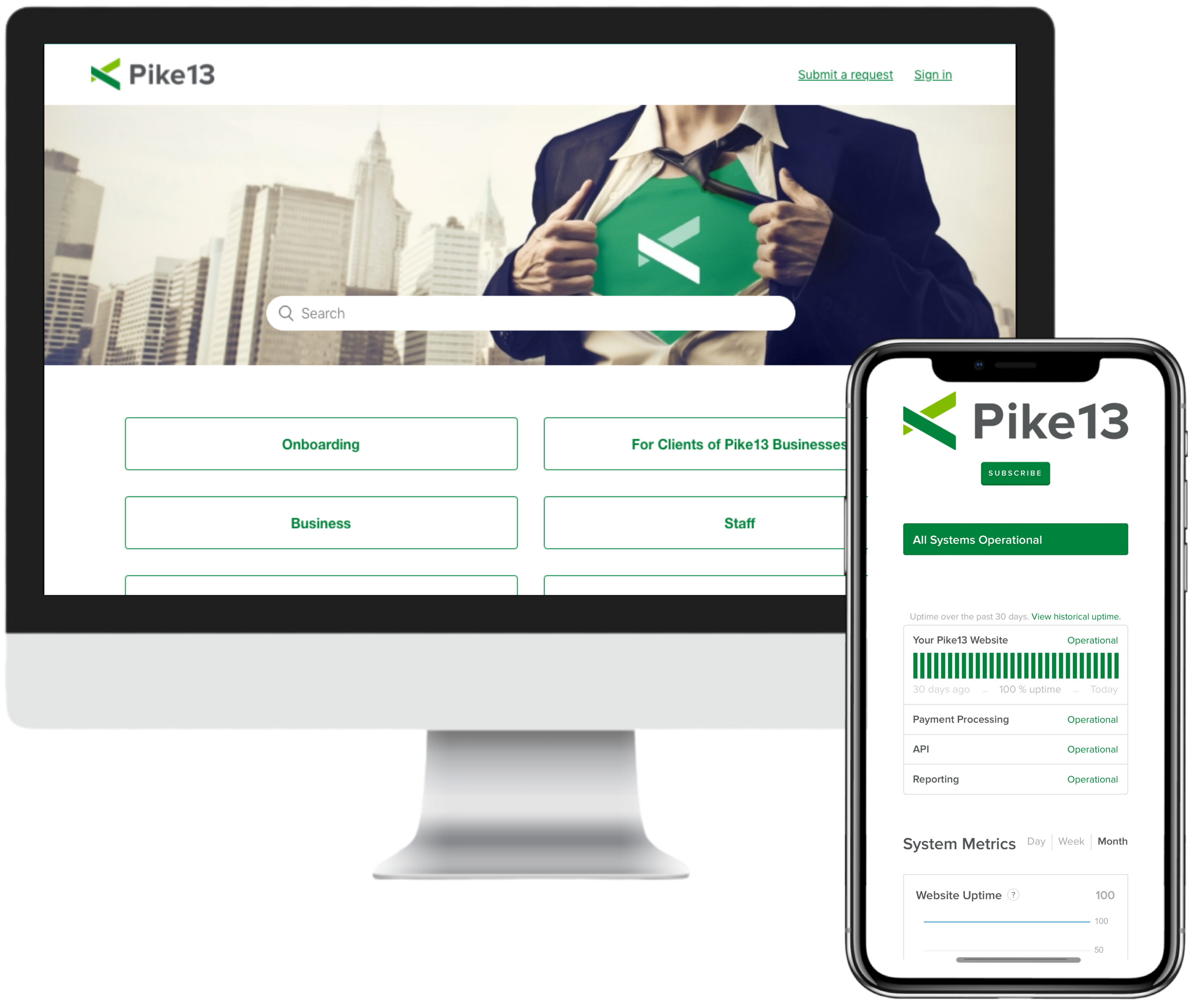 Pike13 has an amazing team of support specialists that are incredibly responsive and patient with their customers. I just recently made a big transition with my strength and nutrition business and wouldn't have been able to make the switch if not for the expert team of professionals who assisted me throughout the process.

Drew R. - Client
Pike13 customer support is helpful, friendly, and prompt. I have absolute confidence in the support I receive - that gives me confidence in my ability to address my clients' needs in a timely and effective manner.
Allison H. - Client