Mobile, Flexible, Functional.
---
Staff Tools

Your instructors are the front line of your business, which is why we've built tools just for them. Pike13 empowers staff to manage their own clients with easy-to-use scheduling and notes features that are all available through a free mobile Pike13 staff app.
Staff management is easy for you, too. Permission levels set access or restrictions on tools and reports. Payroll tracking and detailed reports help you keep the numbers organized.
With all the information you need in one place, you'll always be informed.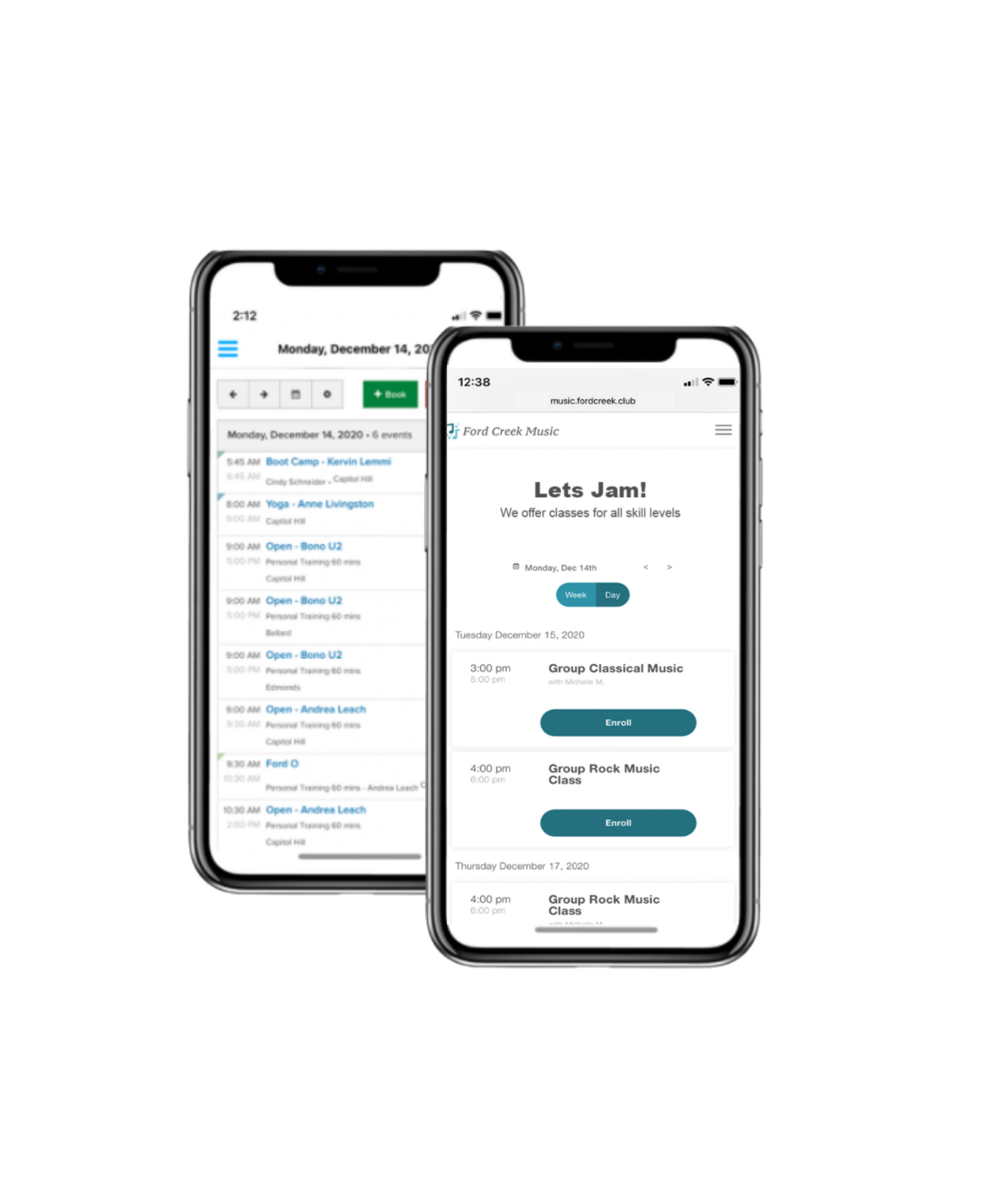 Mobile
Pike13 is already mobile-friendly, but the free Staff App makes accessing schedules and client information even more convenient.
Your instructors can quickly check their schedule and class rosters so they know what to expect each day. Need to enroll a client in a class? No problem, you can do it right from the App.
The Notes feature allows your staff to document details on their clients' progress or leave a private memo to themselves.
If there's a schedule change, use the App to send out a bulk notification to enrollees.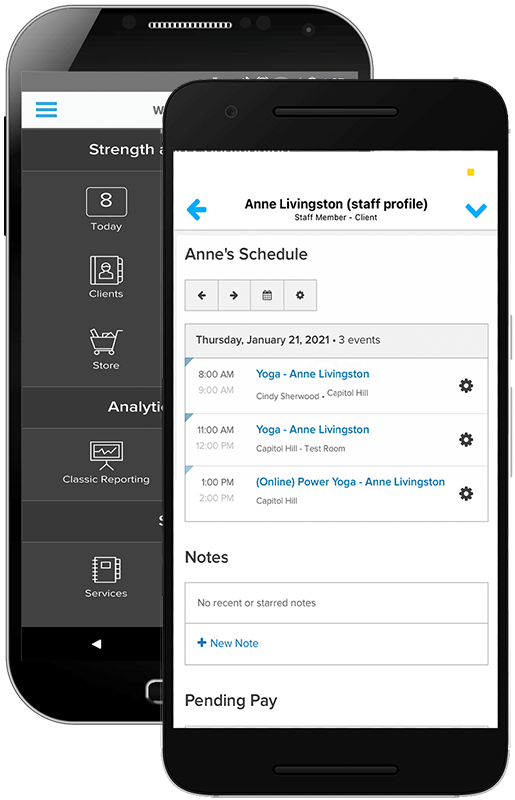 Flexible
Payroll is a breeze for both you and your staff with Pike13's built-in pay rates and tracking. It's quick and simple to set individual rates per service, or to set up commissions for your staff members.
Need dynamic pay rates? Pike13 has you covered. You can easily set up additional bonuses based on the number of enrollees.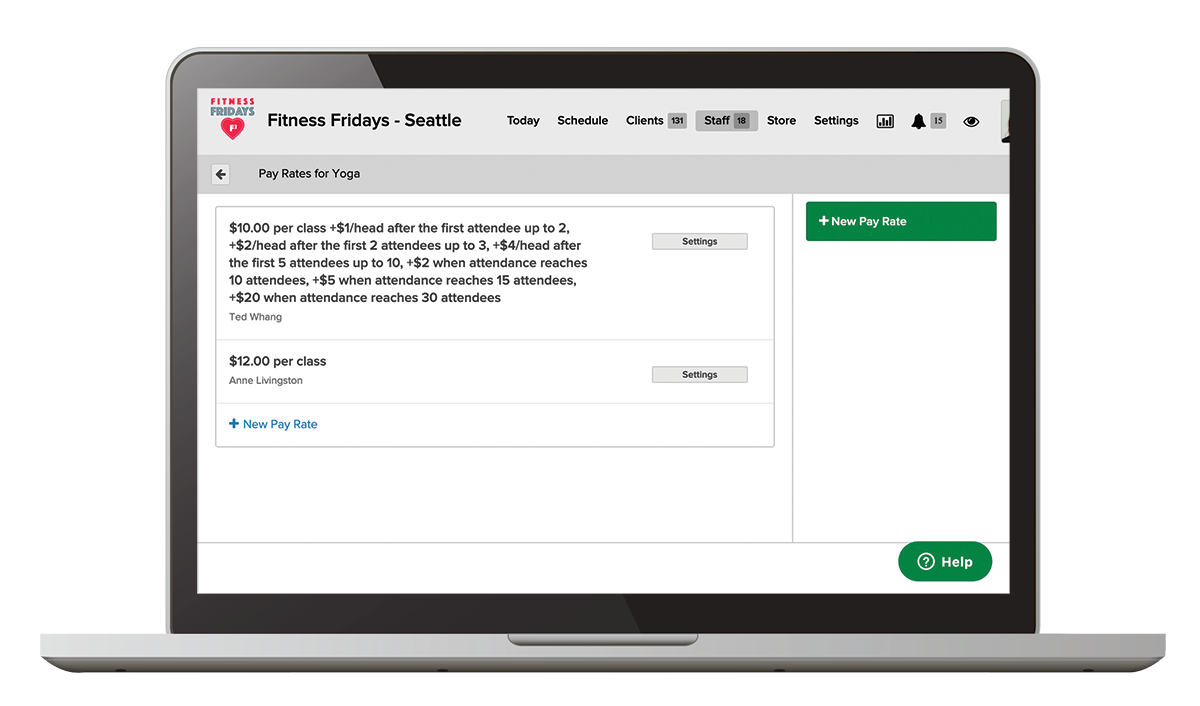 Functional
Empower your staff to take an active roll in growing the business. They have the ability to enroll clients, sell merchandise, or set up memberships through the Staff App.
They can reduce bottleneck at check-in by quickly confirming attendance through the App at any time.
Public Notes allow staff to send updates or progress reports to the client, while Private Notes allow instructors to document their own client information for reference.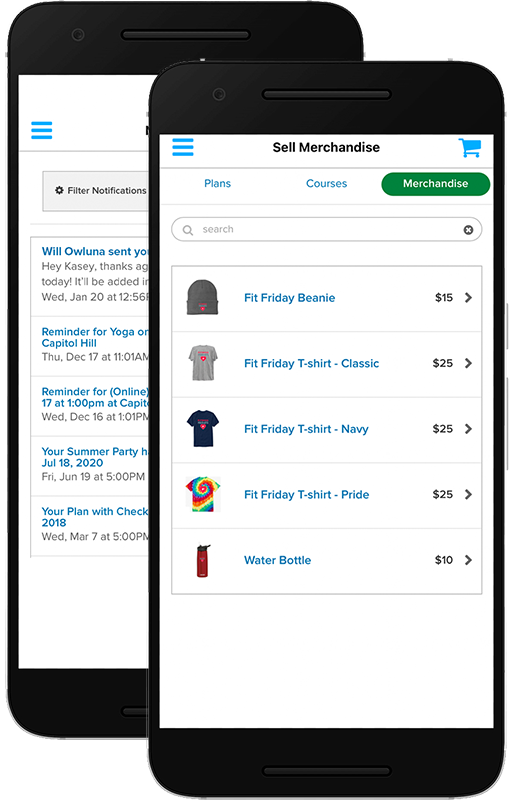 Informed.




Empowered.




Efficient.
"Our instructors really like the service. It keeps them up-to-date on their upcoming lessons. For us, this means fewer phone calls with questions on scheduling outside of business hours. It has taken a lot of pressure off of us personally, as our staff has access to the information they need from their phones."
Matt Walbeck, Owner | Walbeck Baseball Academy