Scheduling and Membership Management
Tools to simplify your daily scheduling tasks
All-in-one intuitive platform
Quickly setup your class schedules, easily view individual client enrollments, process plan purchases, and more.

Automatic Notifications

Cloud-based Platform

Staff and Client Apps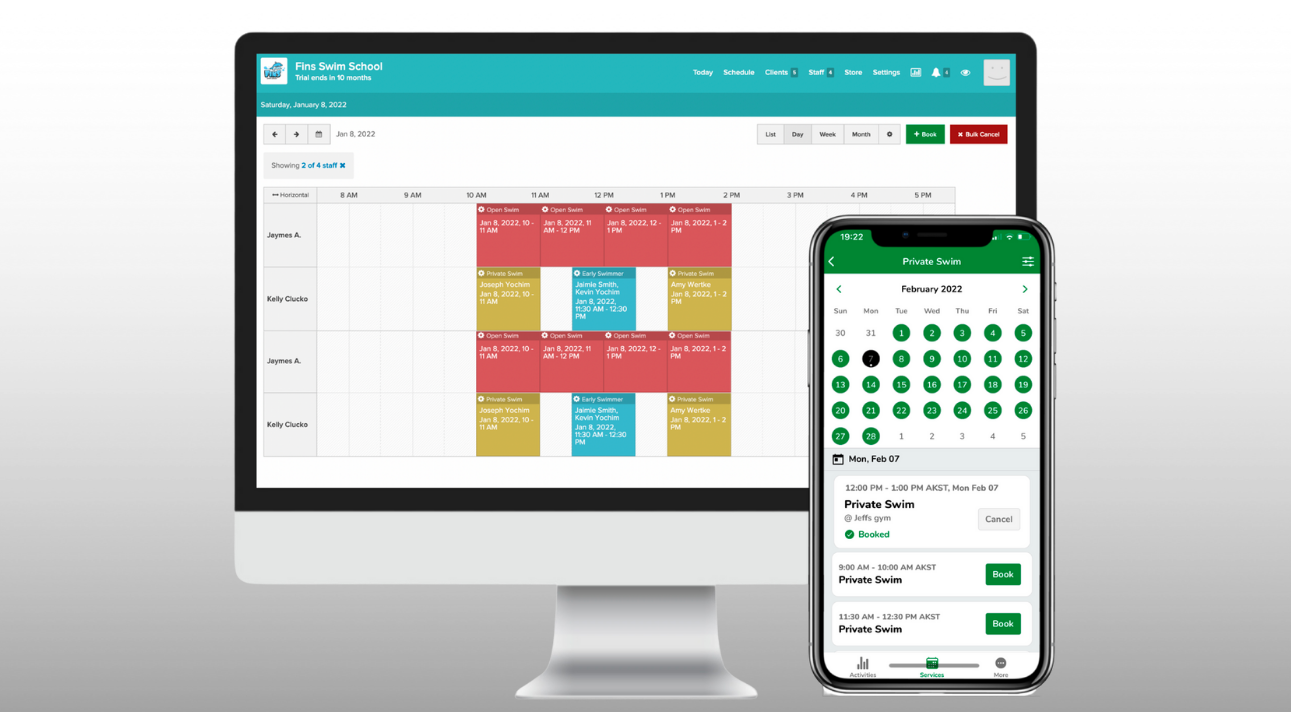 Self-service for clients
Your clients are able to book their own classes on their own, increasing your headcount, and client engagement. Families are able to set up dependent accounts for their kids, cancel or reschedule with one click, and clients can communicate with their instructors through the Notes feature.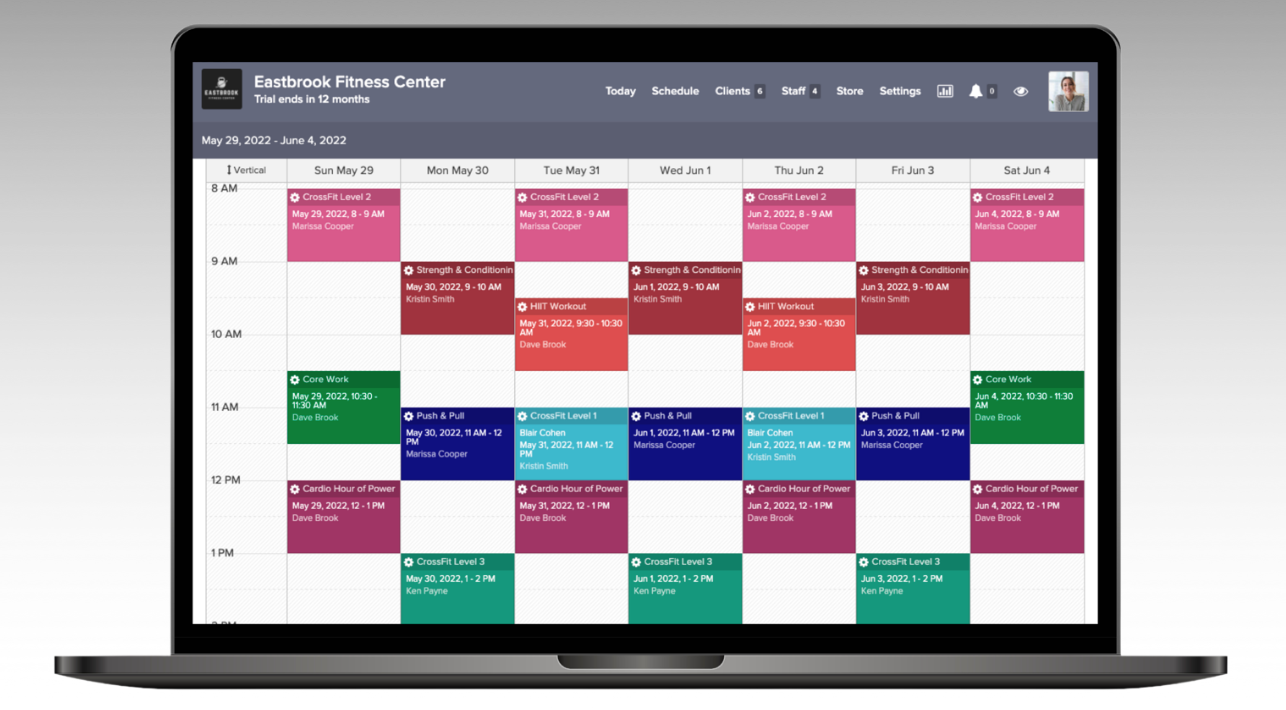 Streamline your bookings
With Pike13, you get booked online, payments are processed online, and any necessary notifications are automatically sent. Use the platform to create waitlists and securely e-sign and store waivers.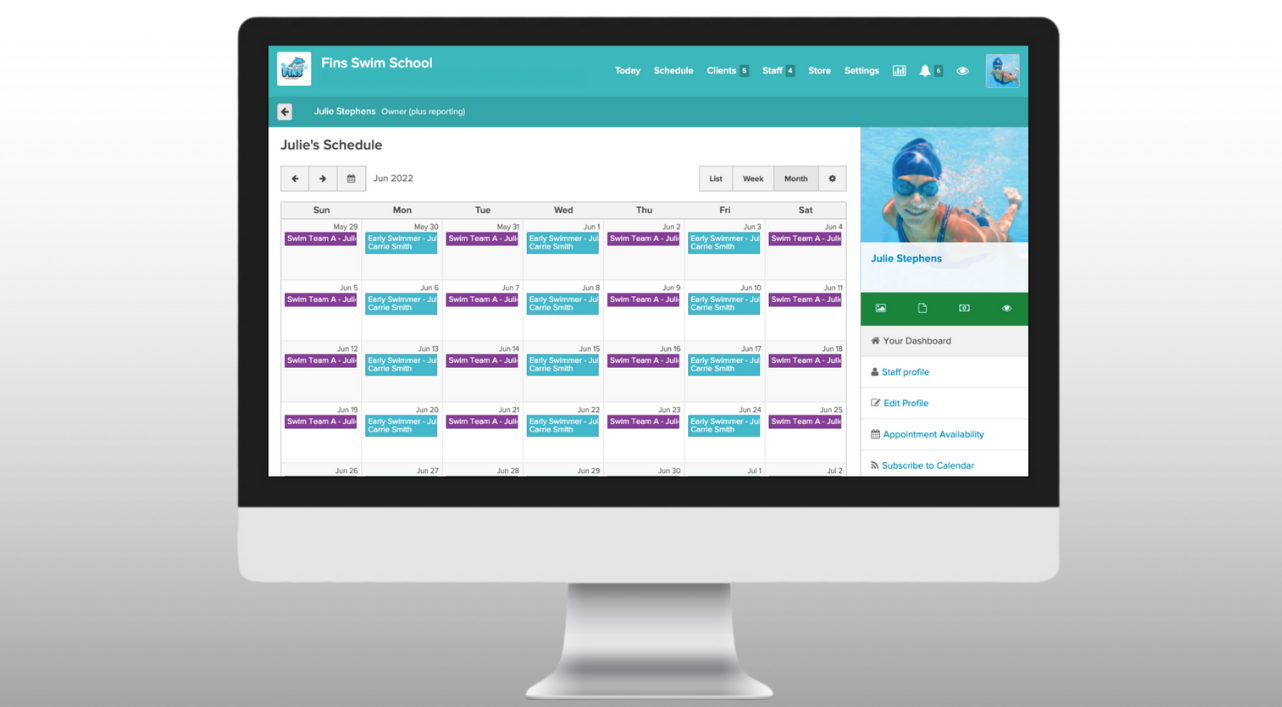 Manage your class schedules
Easily set up your classes with Pike13's platform. Set the maximum students allowed in a class, designate the instructor, class location, if it's a single or recurring class, and more. Last minute changes are just as easy; make the schedule modifications and notifications will be automatically sent to affected clients,
Powerful Mobile Apps
Easily manage your business from anywhere and give your clients access to book your services from anywhere.
CLIENT APP

Put your services in your clients' hands. Your members can book classes, make payments, communicate with their instructors, and more through the Pike13 Client App.
Free to download and included in all plans.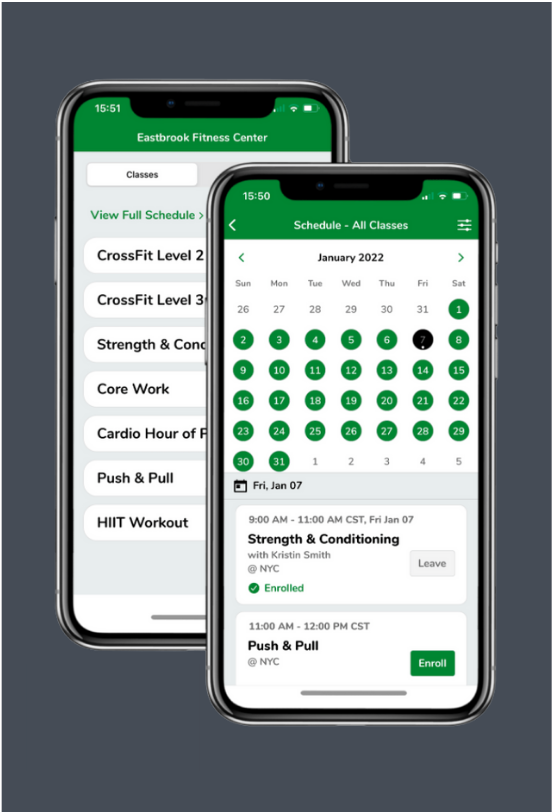 STAFF APP

From the Staff App, access all of your clients information, manage your staff's schedules, pull up client invoices, or generate business reports. Running your business from your phone is entirely possible with Pike13.
Free to download and included in all plans.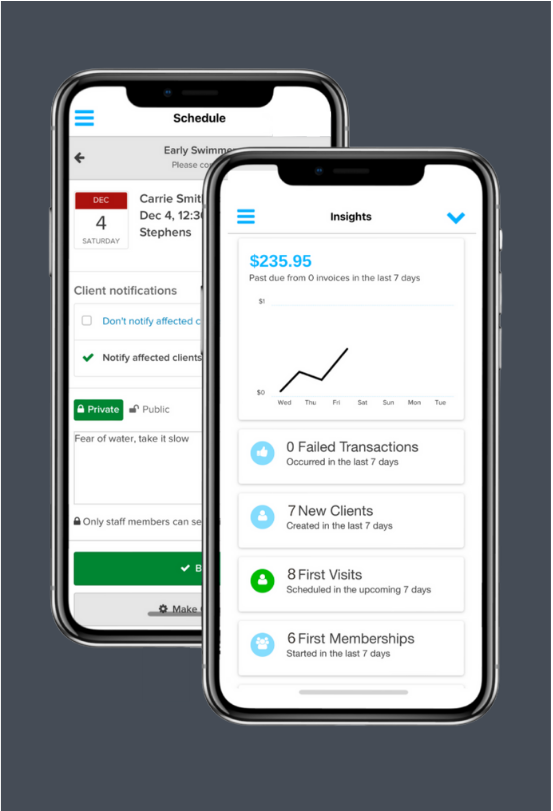 BRANDED APP

Stand out by having your own mobile app for your clients. It is the entire functionality of Pike13 but with your colors, your logo, no cross-promotion, only your business. Client payments are securely processed through the app.
This is an optional upgrade.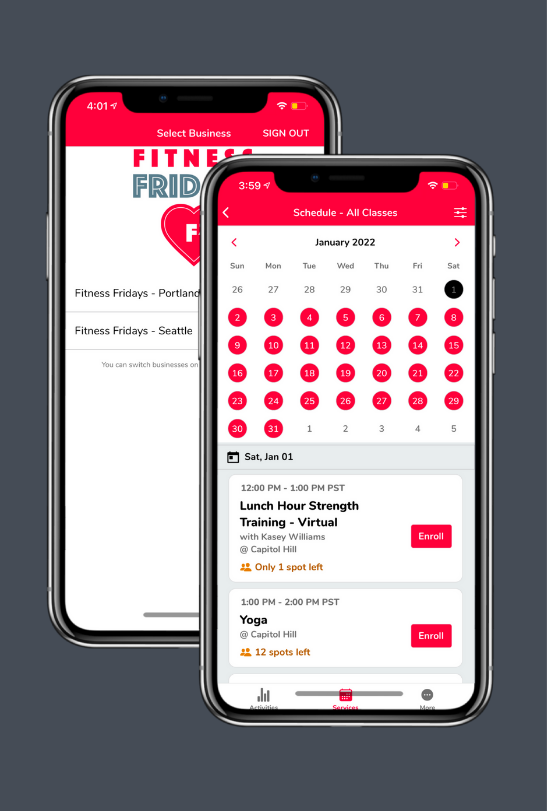 Schedule a Product Demo
Book time to speak with a Pike13 expert about your specific business needs and get to know the platform.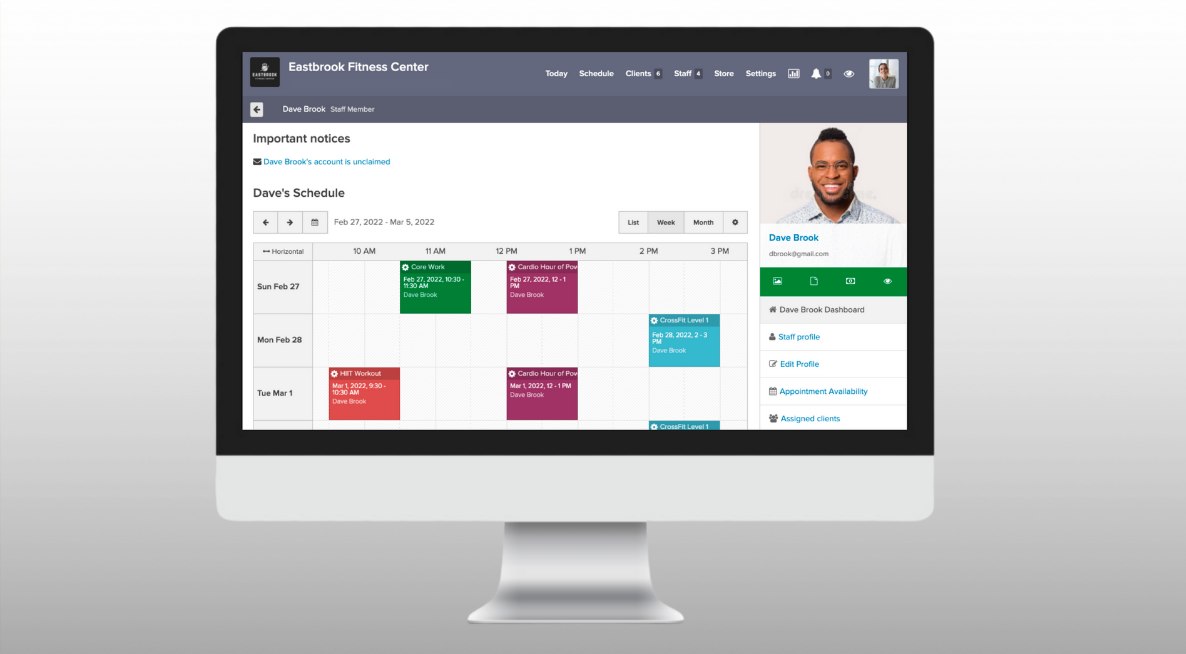 Staff Management
View and modify your staff's upcoming schedules, current enrollments, activity, and more with Pike13. Setup employee's permissions on the staff site and give them the freedom to modify their availability, saving you that time.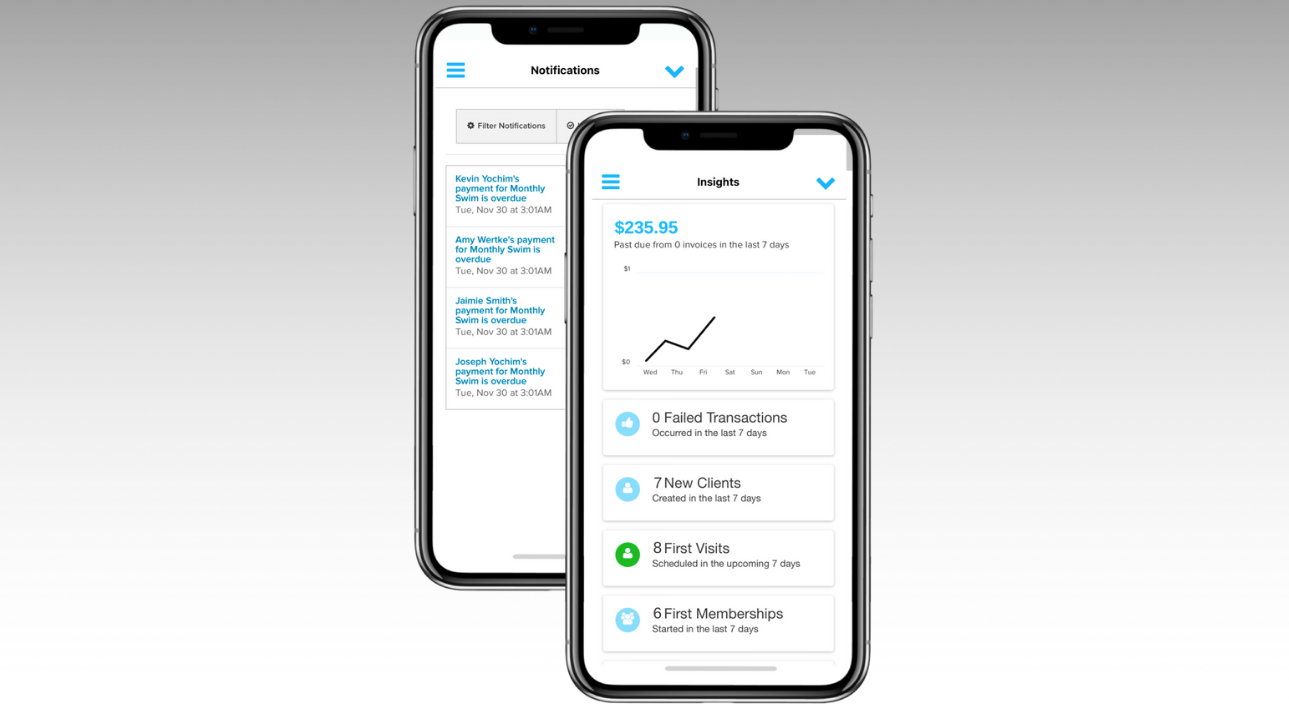 Scheduling and more
Instructor's are able to take attendance from their phones, make lesson notes on the app, and even book clients on their own. Pike13's software focuses on increasing client engagement, simplifying your staff's day, and easing your tasks as the owner.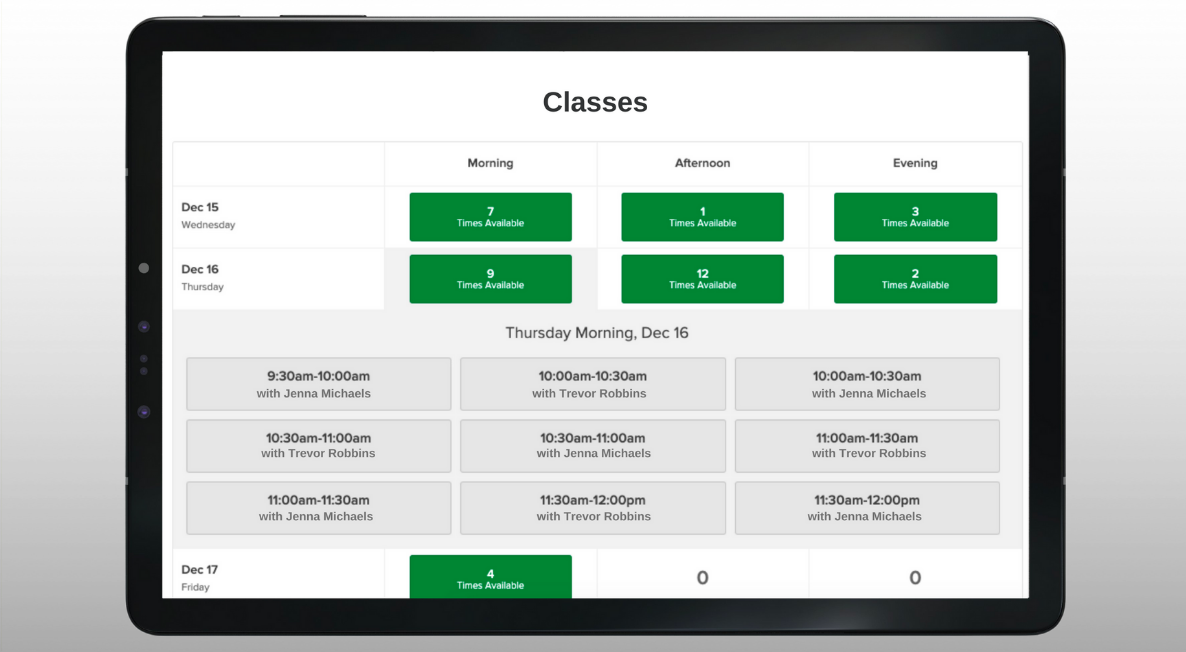 Website widget
Create a seamless booking experience for your clients by enabling a scheduling site widget on your own homepage. Clients view your class availability, by date, by instructor then book at their convenience
Get started for free today
Enjoy complimentary 7-day access to the full platform. No credit card required.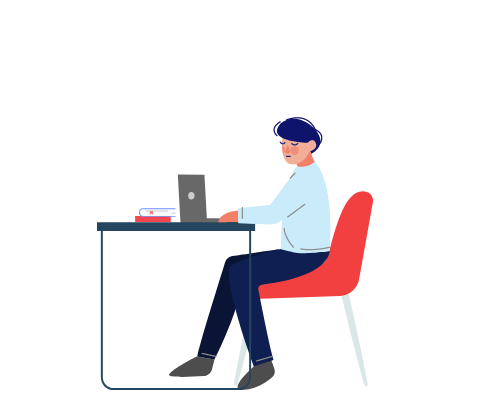 "It's easy to check-in clients and leave notes after lesson. It has my schedule laid out for several weeks in advance, and sends a notification when my schedule changes."

John C. - Client
"Since switching to Pike13, most of my newer members have purchased their memberships through my website instead of in-person, which saves me tons of time and hassle."
Keli B. - Client