PIKE13
Scheduling
We know that scheduling services is the core of your business. That's why we've made it the core of Pike13 software, too. Whether it's classes, courses, camps or appointments, Pike13 meets your scheduling needs now and in the future as business grows.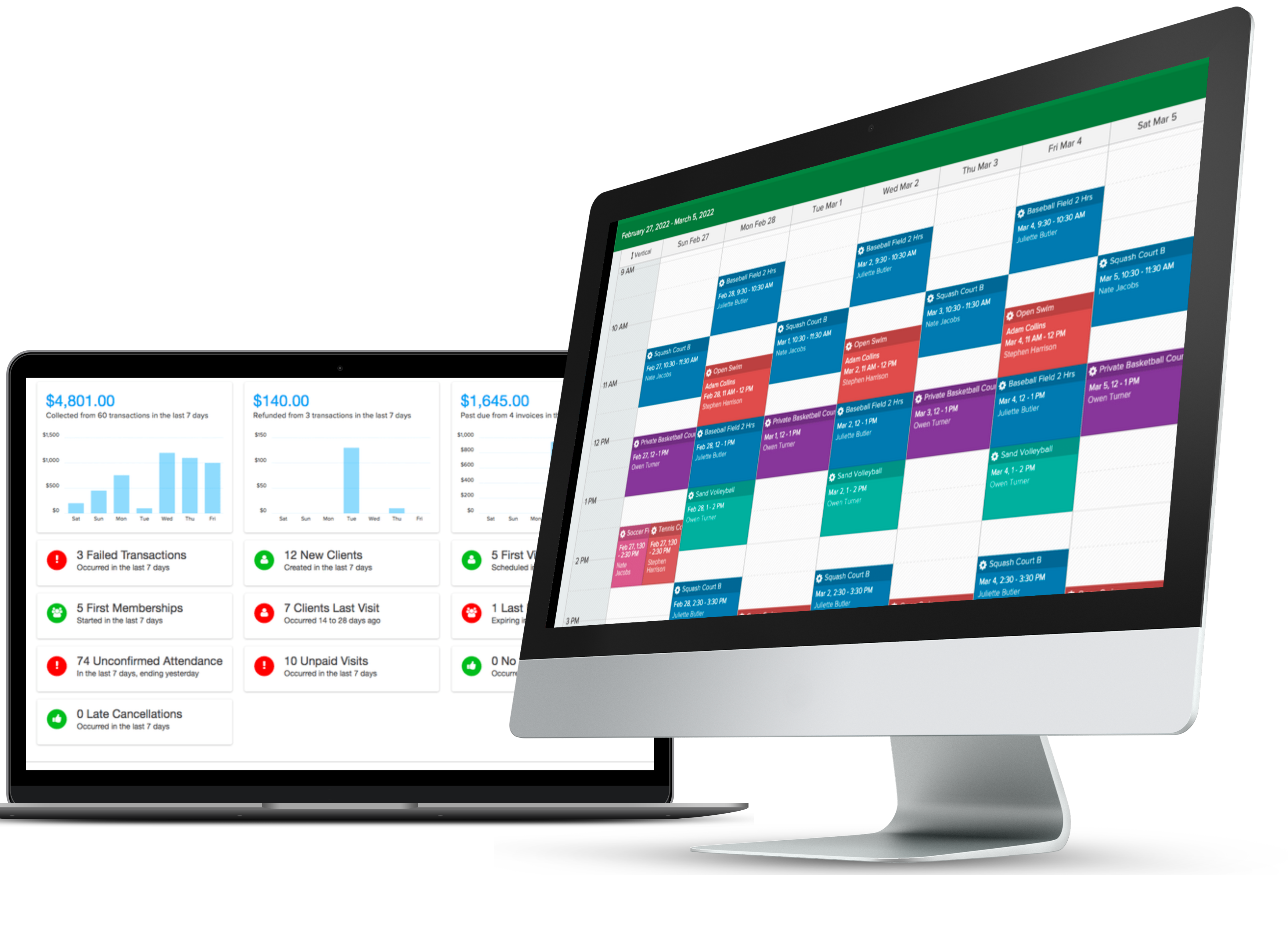 SIMPLE, FLEXIBLE, ACCESSIBLE
Features for your team and your clients
An array of features that work for you with the sole purpose of making your everyday tasks easier and quicker.
Send out reminders prior to the booking to ensure attendance
Set up waitlists per service and the class automatically fills up when there's a cancellation
Embeddable and branded scheduling widget fits seamlessly into your website
Choose a limit of students per service, specific policies, make-up reasons, and more
Appointment bookings, class enrollments, recurring plans, and more
Clients receive important messages from their instructors instantly
At 99.9% uptime, an industry best, Pike13 ensures business runs smoothly
Staff can view and edit their schedules from their devices, saving you extra calls

SCHEDULING
All of your schedules, organized
Pike13's user-friendly interface makes browsing your schedule and enrolling in classes a breeze for your clients–meaning you and your staff will spend a lot less time on the phone and answering emails.
It's also easy to learn on the back end. Our platform is so intuitive that you can figure out most of the setup on your own. But we provide free hours with an onboarding specialist who can guide you in best practices for using our platform.
FLEXIBLE
Easy bookings for all
Pike13 offers a range of settings to customize your schedule to meet your unique needs. Tags allow clients to easily browse your offerings by class type, time, instructor, or a filter of your choice.
Have a business with kids as your clients? Pike13 allows you to set up dependent relationships in the system so guardians can easily manage scheduling and payments for the entire family.
PRODUCT DEMO
View Pike13 in action during a guided demo
Schedule a time to join a quick call with one of our Pike13 experts and get to know the platform!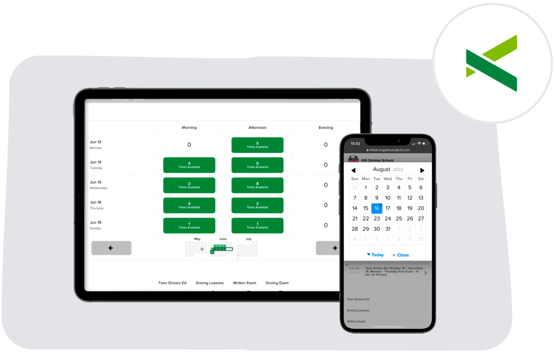 BOOKINGS
Website integration
Want to encourage traffic to your own website? Pike13's scheduling widget fits into your site wherever you'd like it - getting you more page views and bookings.
CLIENT APP
The app made for your clients
Give your members the gift of simplicity with a user-friendly app to manage their accounts.
Users are able to enroll in classes, book appointments, purchase plans and passes, reschedule, make payments, and more.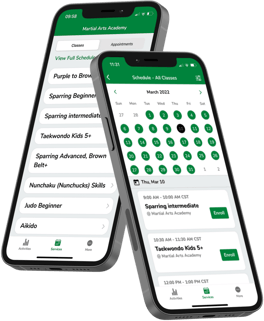 PIKE13 SCHEDULING
It's everything you need to streamline your bookings
Gain confidence
Pike13 isn't hard to use. That means you can spend less time worrying about your software tools working correctly, and more time focusing on teaching and client engagement. Let us handle the burden for you.
Comprehensive software
Built-in waivers ensure that no signatures are missed. Customizable fields allow you to capture the client information you want. Reminders and notifications improve attendance and retention rates.
Save time
Automations reduce the amount of administration you have to deal with on a daily basis. Use Pike13 to check clients in, track attendance, and keep client profiles up-to-date. Say goodbye to manual inputs.
Improve communications
Your instructors have easy access to their Pike13 schedule through a free Staff App. They can easily check which classes they have coming up, who has enrolled, and whether any client accounts need attention before class starts.
USER REVIEWS
What are business owners saying about Pike13?
Small business owners from all over have solved their specific pain-points with our all-in-one business management platform.
"This software has definitely got the job done. The user interface is great. It makes it easy to see schedules for multiple providers and the whole schedule for the week
"Members are able to easily access their schedules, their profiles and plans. I think it is a fantastic system for studio that has a membership or class base."