Simple, Flexible, Accessible
---
Scheduling
We know that scheduling services is the core of your business. That's why we've made it the core of Pike13 software, too. Whether it's classes, courses, camps or appointments, Pike13 meets your scheduling needs now and in the future as business grows.
Built-in waivers ensure that no signatures are missed. Customizable fields allow you to capture the client information you want. Reminders and notifications improve attendance and retention rates.
It's everything you need to streamline your online booking.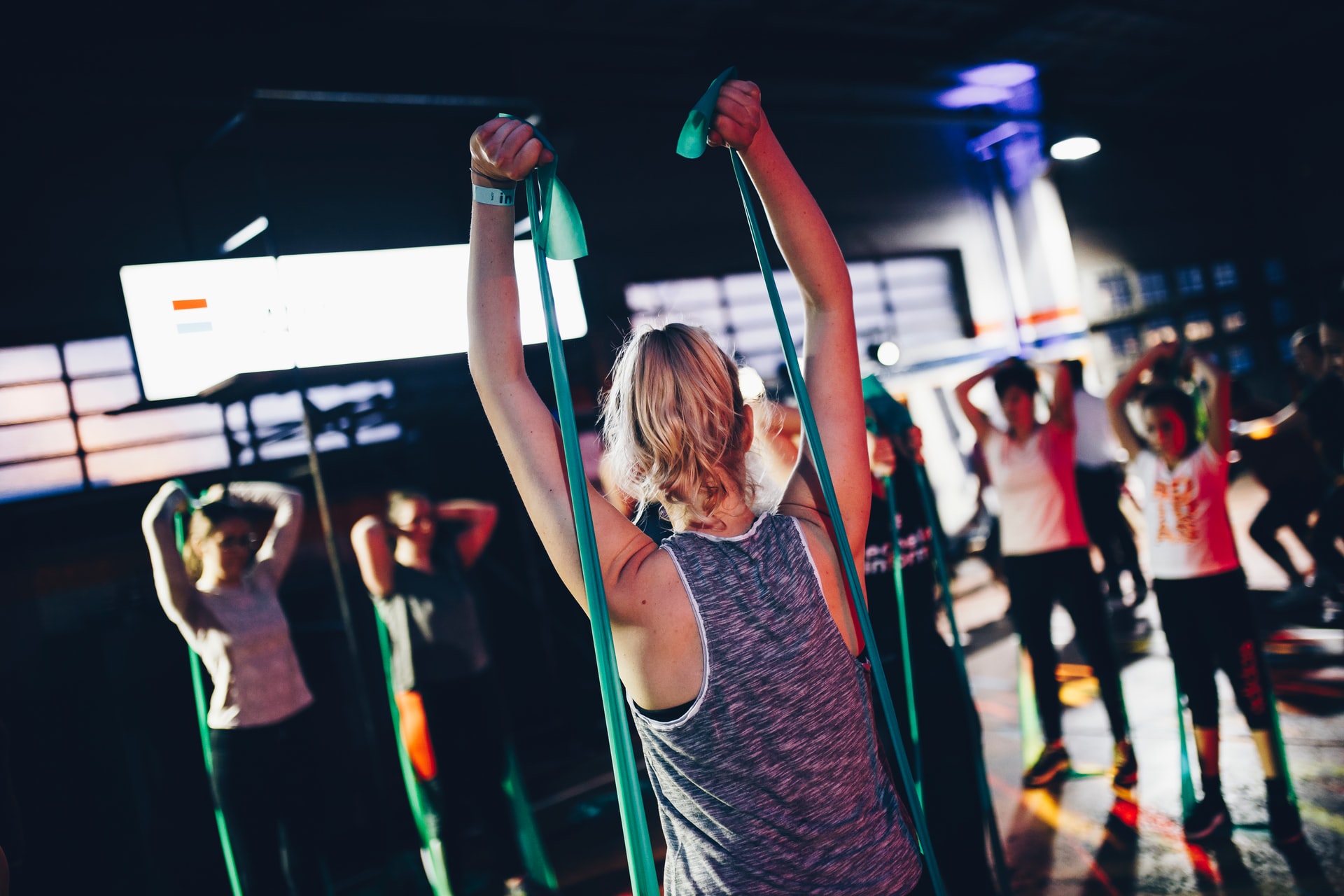 Simple
Pike13's user-friendly interface makes browsing your schedule and enrolling in classes a breeze for your clients–meaning you and your staff will spend a lot less time on the phone and answering emails.
It's also easy to learn on the back end. Our platform is so intuitive that you can figure out most of the setup on your own. But we'll still provide two free hours with an onboarding specialist who can guide you in best practices for using our platform.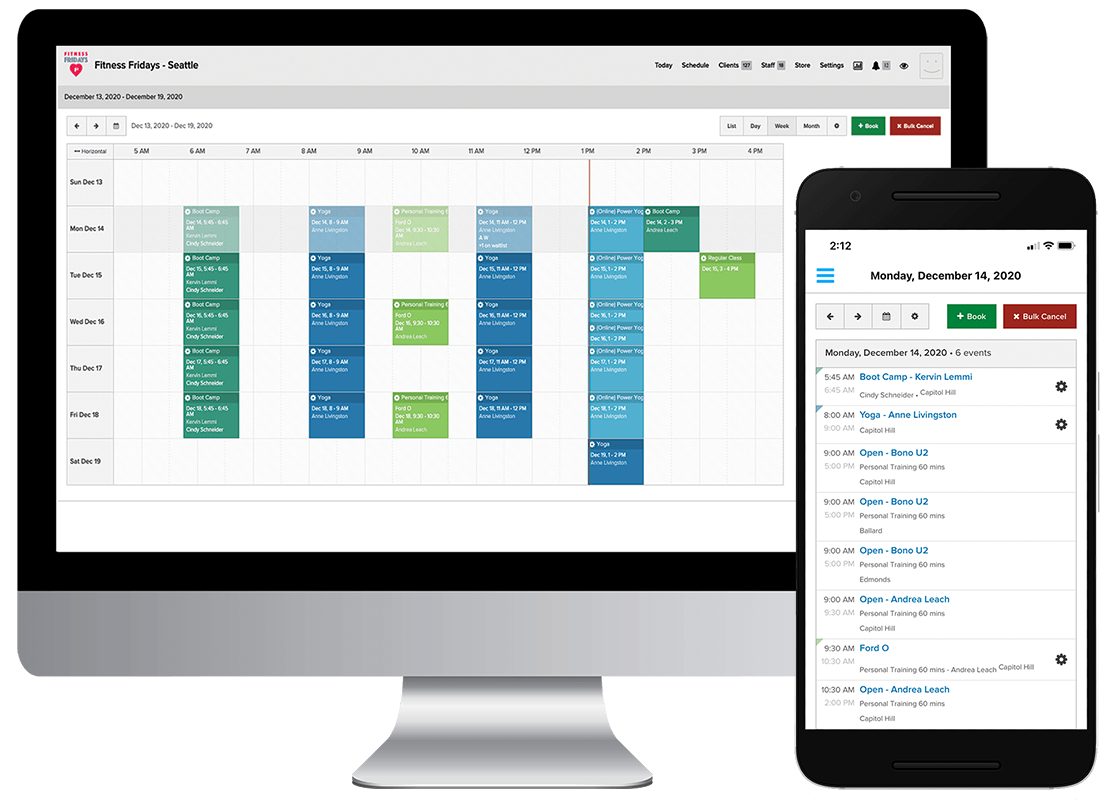 Flexible
Pike13 offers a range of settings to customize your schedule to meet your unique needs. Tags allow clients to easily browse your offerings by class type, time, instructor, or a filter of your choice.
Have a business with kids as your clients? Pike13 allows you to set up dependent relationships in the system so guardians can easily manage scheduling and payments for the entire family.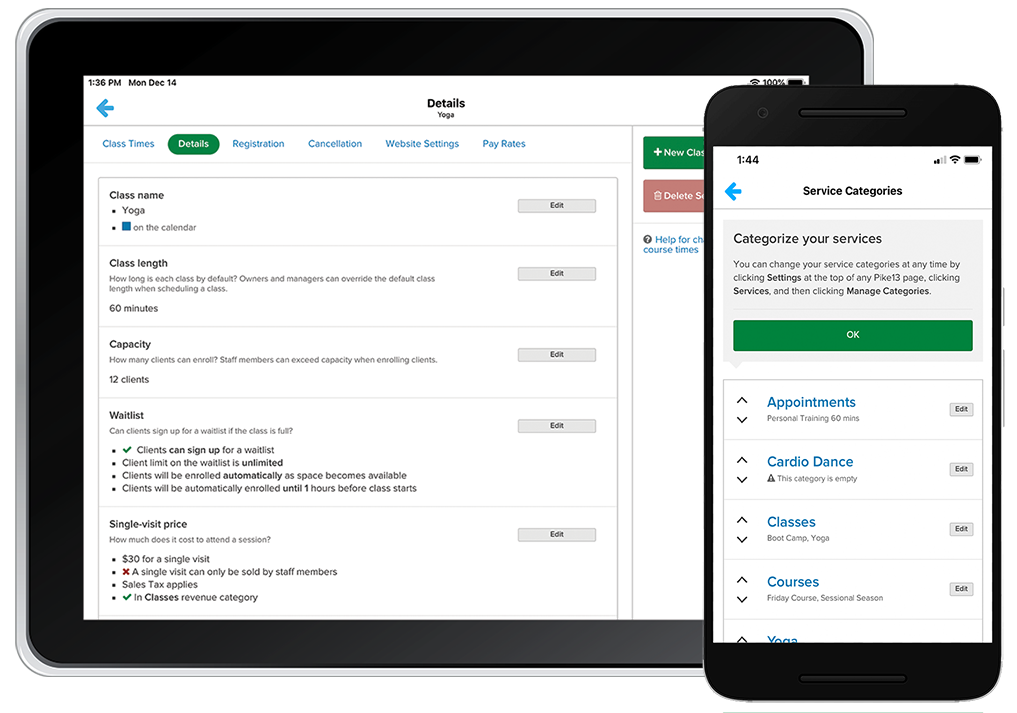 Accessible
Your branded Pike13 site is easy to share with your clients and is optimized for any desktop or mobile device. Customers on the Pro plan also have access to Widgets, which allow you to embed your schedule directly on your existing website for a seamless experience.
For even more convenient access to your schedule, Pike13 offers a mobile Client App that is completely free for your business and your clients. Clients can book classes and manage payments right from their phones.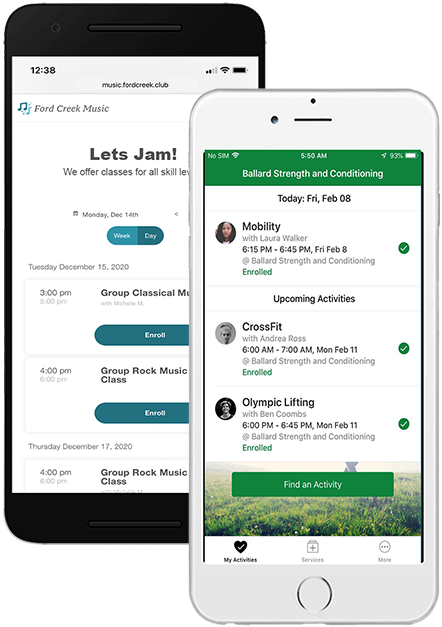 Going Virtual
The coronavirus pandemic has created unprecedented challenges for business owners in service industries. Pike13 worked quickly adapt to emerging needs and provide the best tools to simplify your new way of running business.
In addition feature enhancements to feature enhancements to help meet customer needs, we established a partnership with Intelivideo and an integration with Zoom that empower you to take your services fully online.