PIKE13
Reporting
Pike13 offers several reporting options, but they all have one thing in common: each one is designed to help you make smart business decisions.
A series of pre-built reports offer robust data to help you focus on the client and financial data that best measures the health of your business.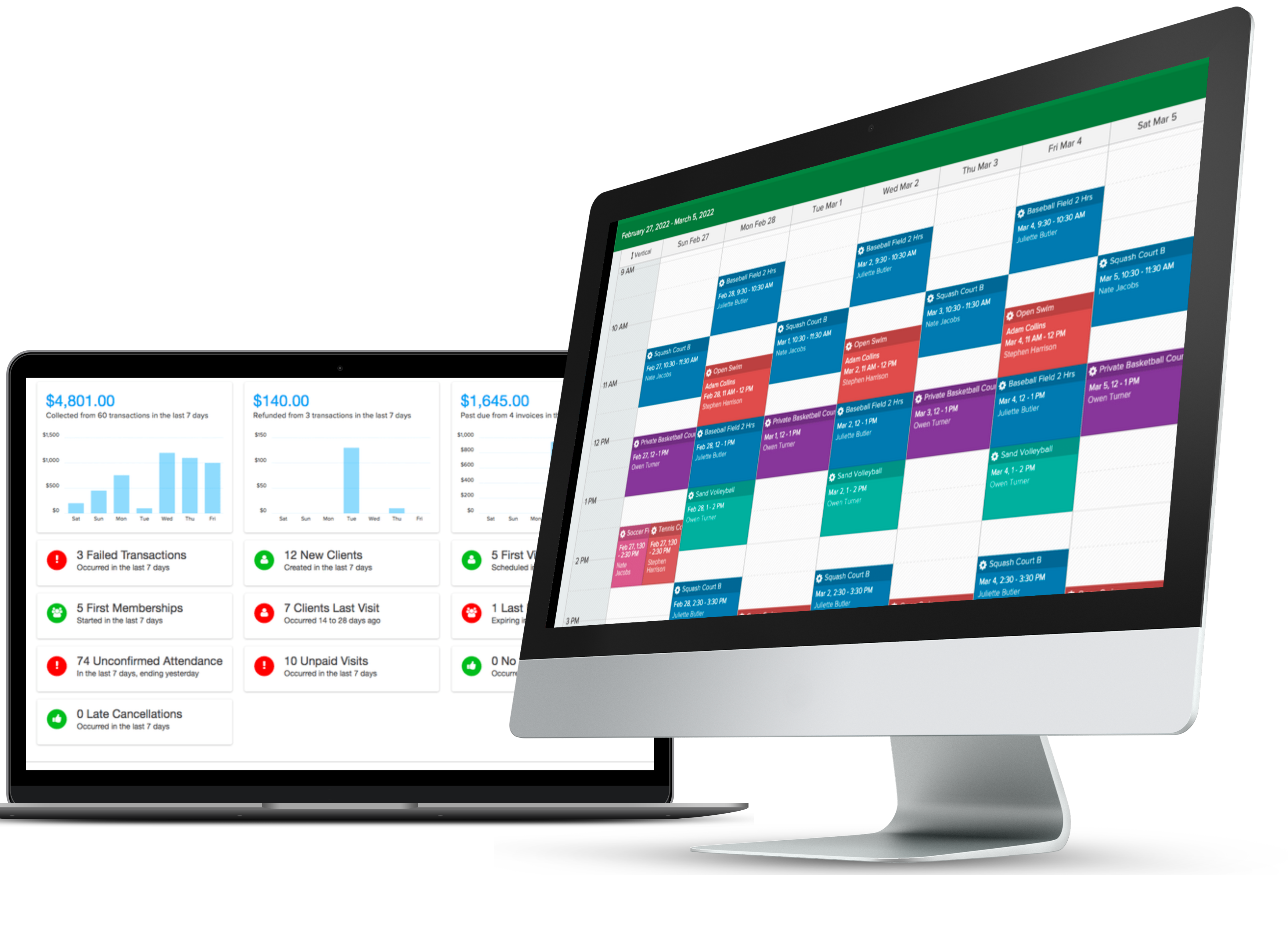 FOCUSED, CLEAN, ACTIONABLE
Features for your team and your clients
An array of features that work for you with the sole purpose of making your everyday tasks easier and quicker.
Generate comprehensive reports on your financial business health
Capture more revenue with automatic payment reminders
View attendance and booking data to assess which services to improve
Check daily business performance metrics instantly
Increase revenue with data-driven optimizations
Receive alerts on unpaid bills, failed transactions, and at-risk clients
Payroll reporting solutions for all of your staff
Give your clients the flexibility to book and pay from anywhere
Easy-to-find information on sales, retention, and payroll helps you assess the overall health of your business.
BUSINESS REPORTS
Business decisions, simplified
Pike13 Reporting will save you hours of administrative time each week while at the same time telling you more. Quick Views link directly to the most important reports, allowing you to quickly analyze trends and identify any issues.
Pike13's Insights reporting focuses on the data you need to know now. At-a-glance views show how much money is coming in, how much money is at risk, and which clients you need to follow up with. Information on refunds, past-due invoices, and failed transactions helps you identify and plug revenue leaks. Data on membership status and at-risk clients helps you prevent churn.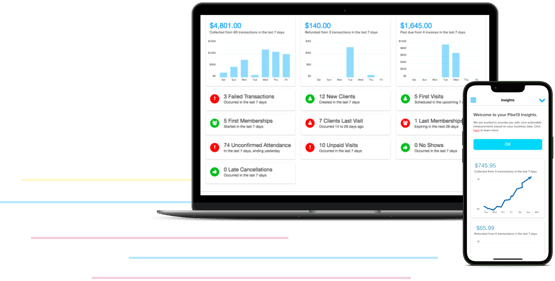 REPORTING
Concise and relevant business reports
Business data is displayed in a table format that's easy to organize and filter based on your unique business needs. Customized reports can be saved as favorites for quick access, and staff permissions can be adjusted to control report visibility.
ON-THE-GO
Run your business from your phone
View your current revenue, outstanding payments, enrollments per period, and more on the site and on the Staff App.
We've carefully chosen which data to track in Pike13 to help you make informed decisions about your business. Our reports don't just measure the health of your business–they help you determine ways to grow even healthier.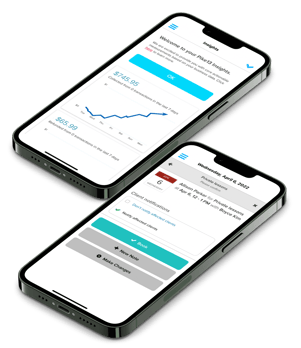 STAFF REPORTS
View your staff history, upcoming services, breakdowns by staff role and more.
CLIENT REPORTS
Stay informed about your clients with enrollment, conversion and scheduling reports.
FINANCIAL REPORTS
Track the health of your business with reports on invoices, transactions, payroll and more.
TRY PIKE13
View Pike13 in action during a guided demo
Schedule a time to join a quick call with one of our Pike13 experts and get to know the platform!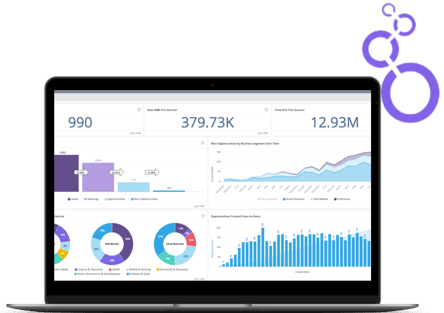 PREMIUM REPORTING
Premium reporting by Looker
Powered by Looker, Premium Reporting allows you to create powerful customized reports. In addition, a growing library of pre-built looks and dashboards provide quick access to the most popular reports requested by Pike13 customers. Display data through a table, chart, map, or whatever you need. Drill down from the visualization into row-level detail for even deeper analytics.
Premium reporting by Looker supplements Pike13's white-label Insights reporting and is available as an optional upgrade.
What are business owners saying about Pike13?
Small business owners from all over have solved their specific pain-points with our all-in-one business management platform.
"Pike13 has allowed me to grow from scratch to over 2,000 clients and has performed equally well every step of the way. It seamlessly integrates with my credit card capture system and makes reporting simple and notifies me of any issue I may need to deal with."
"Pike 13 is a great platform for our gym - we are able to run any and all necessary reports that we need to keep track of and stay on top of our business metrics and our clients!"
FREE TRIAL
Start a free trial
Try the platform free for 7 days, no credit card required! See what we're all about plus receive our complimentary Getting Started Guide.