Franchise site manager
Multiple locations, one Pike13 hub.
Facilitating growth
The Pike13 Site Manager is for franchises or other businesses with multiple locations. Prices do not increase as your business volume grows.

Automatic Notifications

Cloud-based platform

Staff and Mobile Apps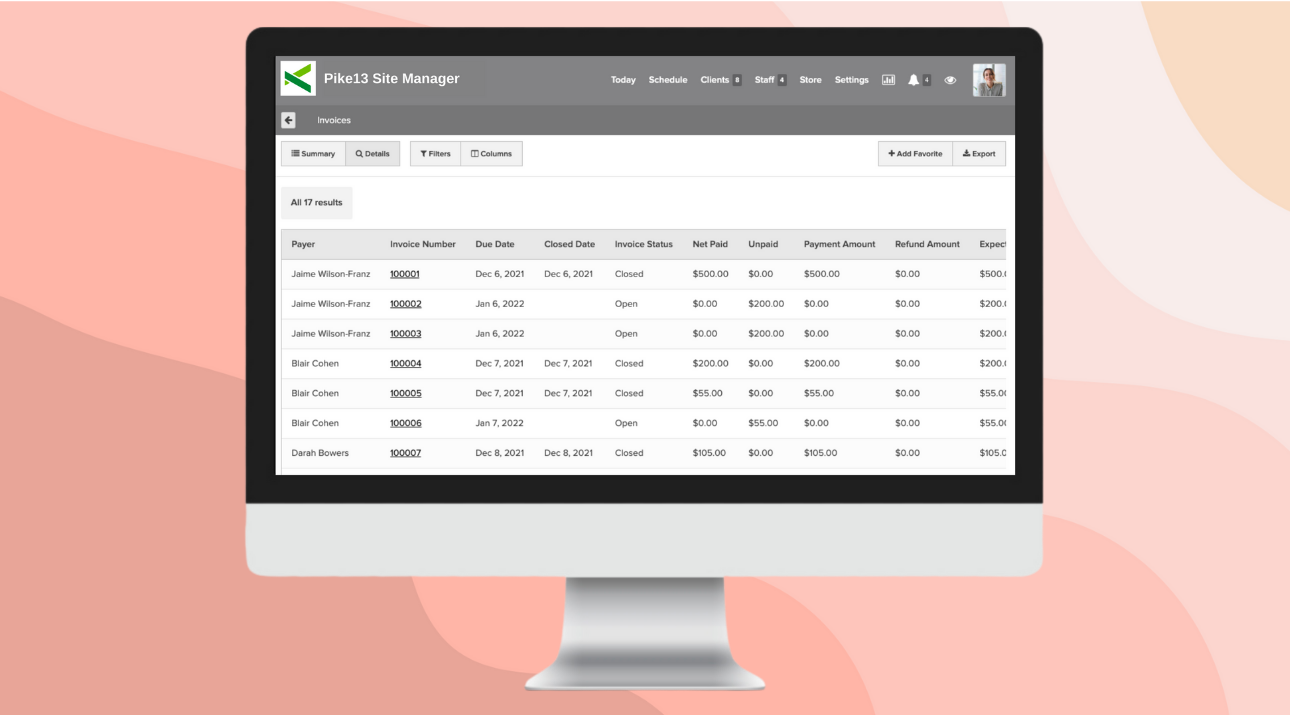 View reports for all locations
With the Site Manager your data is always accessible. You'll easily be able to check reports for each of your locations, as well as see high-level views of business as a whole.
Use built-in reporting to see high-level data for the business as a whole, or drill down into individual locations.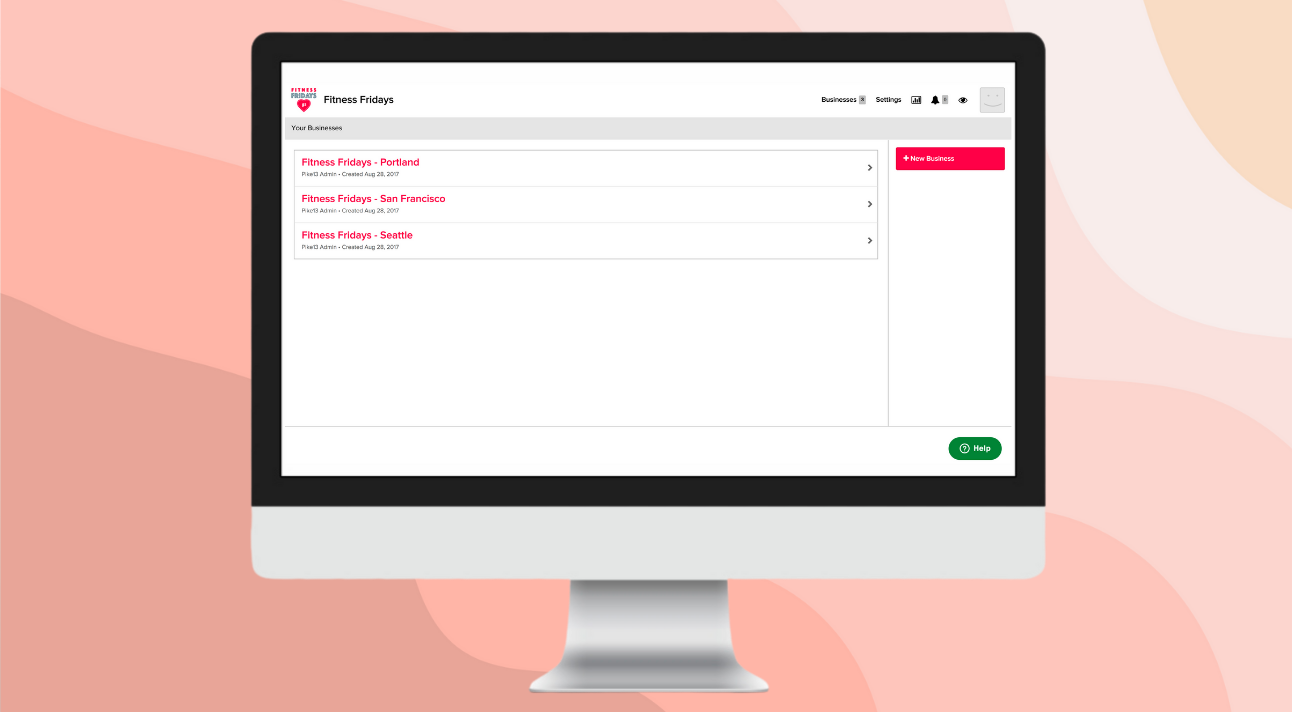 Brand consistency
Create standardized settings and configurations that allow you to quickly 'stamp out' a new site. These settings are automatically applied to new locations, saving you hours of administrative set-up time. Such settings include brand colors and logos. classes and appointments, passes and plans, waivers, and merchandise.
Learn more about the franchise site manager
If you are an existing customer wanting to upgrade to premium reporting, please book a time to speak with an account manager.