LOOKER BUSINESS INTELLIGENCE
Unlock Powerful Data Insights with Pike13's Premium Reporting Integration
LOOKER
The best in business intelligence
With Pike13's integration with Looker, you gain access to premium reporting and data visualization tools that provide deep insights into your business performance. Use this data to make informed, strategic decisions that drive growth and improve your bottom line.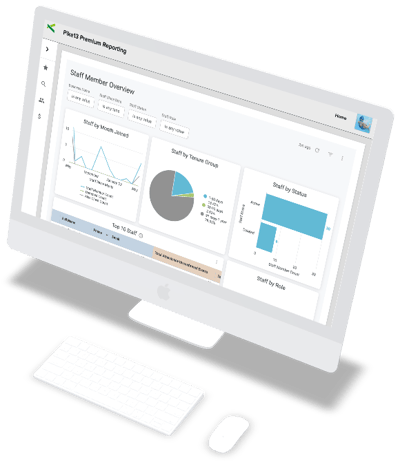 FEATURES
Powerful data reporting
Display data through a table or chart, click on the chart data to drill-down to row-level detail, or click from a client table right into the Pike13 client record.
Create a dashboard of your favorite reports for a visual story of your business. Drag and drop tiles makes it easy to configure the dashboard to your liking.
SUPPORT
Expert support for Pike13 Premium Reporting
Pike13 offers specialized support for businesses using Premium Reporting.
Our experts can provide training for Looker, build customized reports and dashboards, and consult on data solutions. Get the most out of your data with Pike13's expert support.

FEATURES
Effortlessly analyze your business with pre-built Pike13 reports
Pike13 offers a comprehensive library of pre-built reports and dashboards to help you quickly analyze your business data. Customize any report to fit your specific needs, or create your own reports from scratch without any limitations.
With Pike13 Premium Reporting, you'll have all the tools you need to make informed, data-driven decisions.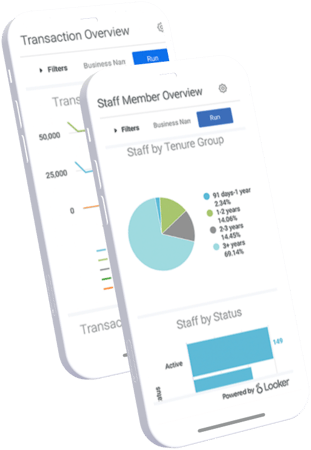 DETAILS
Stay on top of your business anywhere
With Pike13's Premium Reporting, you can schedule automated delivery of reports that you frequently check, whether weekly or monthly, straight to your inbox. These reports can be easily viewed and analyzed in detail from any device, as Premium Reporting is fully mobile-friendly.
Stay on top of your business data and make informed decisions on the go with Pike13's Premium Reporting.
UPGRADE
Upgrade your plan to unlock advanced features and boost your business
Take your business to the next level with Pike13's Premium Reporting. Book a call today to upgrade your plan and unlock the full potential of your data.