The Client Kiosk App
Contactless check-in with the Kiosk App helps reduce bottlenecking at the front desk while keeping staff and members at a safe distance.
KIOSK APP

New clients can use the Kiosk to quickly create a new account with your business. They'll be prompted to enter their information, take an optional photo, sign any waivers, and add payment information.
Existing clients can sign into their accounts through the Kiosk to update their profiles, add photos, or create new accounts for their dependents.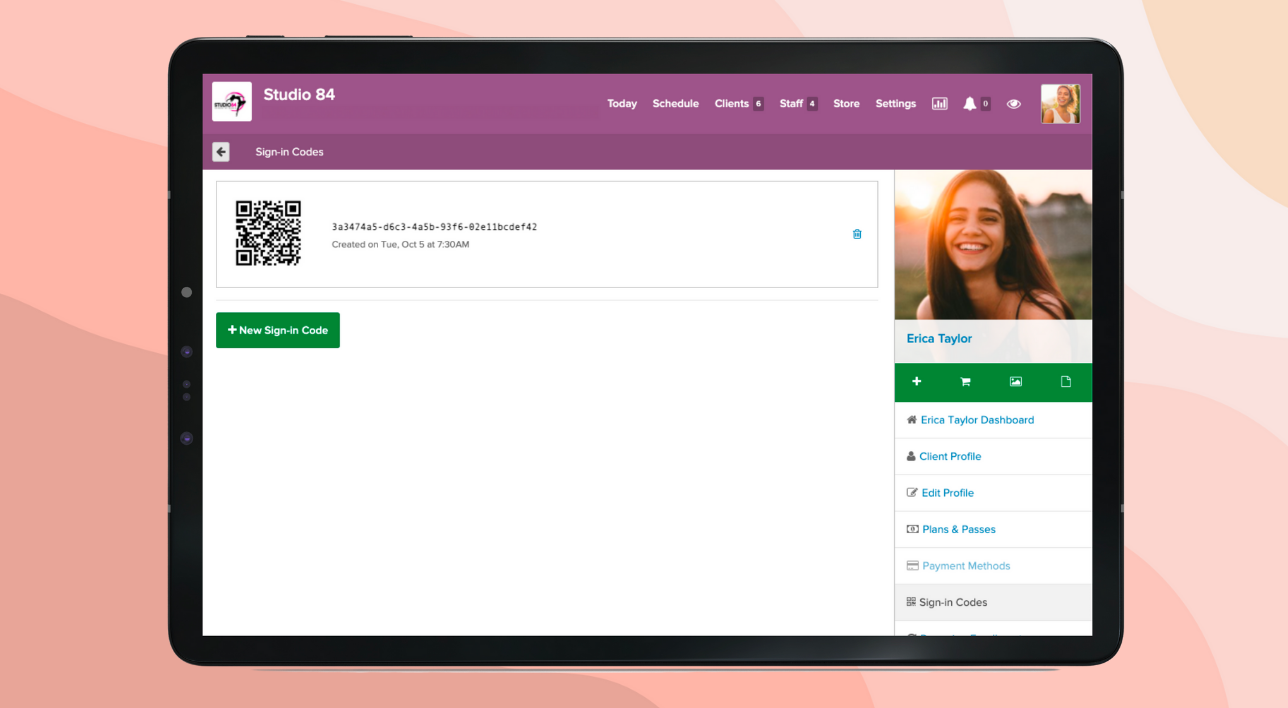 Convenient QR code check-in
Unique QR codes are generated on the Client and Staff apps. On the tablet, clients can check in for services, purchase plans or passes, and manage their profiles.
Using the Kiosk frees your staff up to engage more with clients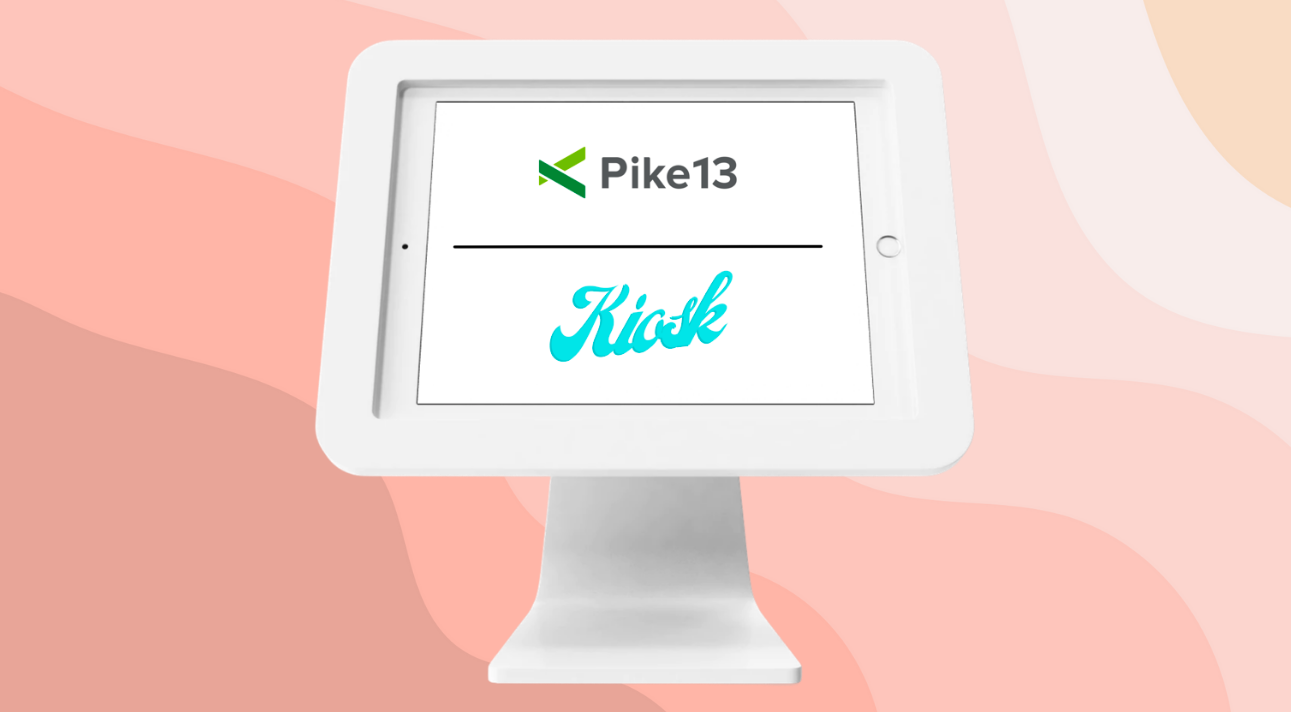 Elevated brand experience
The App is fully integrated with your Pike13 site. Any actions made through the Kiosk will immediately reflect in your system. The kiosk App can be configured with your brand's colors and logo.
The Client Kiosk App is free for all Pike13 customers, you will need to have your own tablet to run the app on.
Schedule a personalized demo
Get to know the product with the help of a Pike13 expert. Tell us your specific business needs and we will show you exactly how Pike13 will work for you.
The Client Kiosk App is available in the following countries:
Australia, Brazil, Canada, Cayman Islands, Finland, France, Germany, Iceland, Ireland, Norway, Oman, South Africa, Spain, Switzerland, United Arab Emirates, United Kingdom, United States