Organized, Streamlined, Convenient
---
Client Management

Your clients are the reason you started your business. Pike13 makes engaging with them easier with client management software that stores information and automates communications. You'll always have your client's info at the the tip of your fingers.
And if there's an issue with a client account, both you and your client will be notified. Pike13 saves you money by identifying problems before they reach your bank account.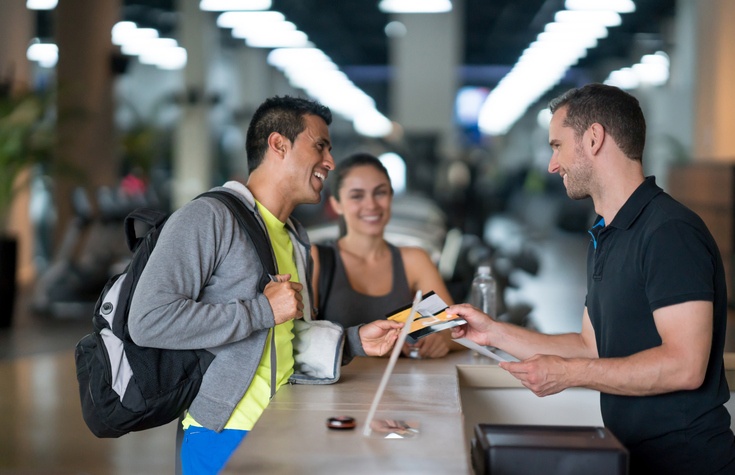 Organized

Keep your client information in close reach on any device. Quickly view profile information, upcoming activities, account history, and any alerts. Use public or private Notes to add even more detail to profiles.
Pike13 will alert you to certain activities on a client profile. You'll be informed of failed payments or waiver issues immediately. But you can also set up alerts to notify you of issues like expiring memberships or recent absences, allowing you to follow up before clients churn.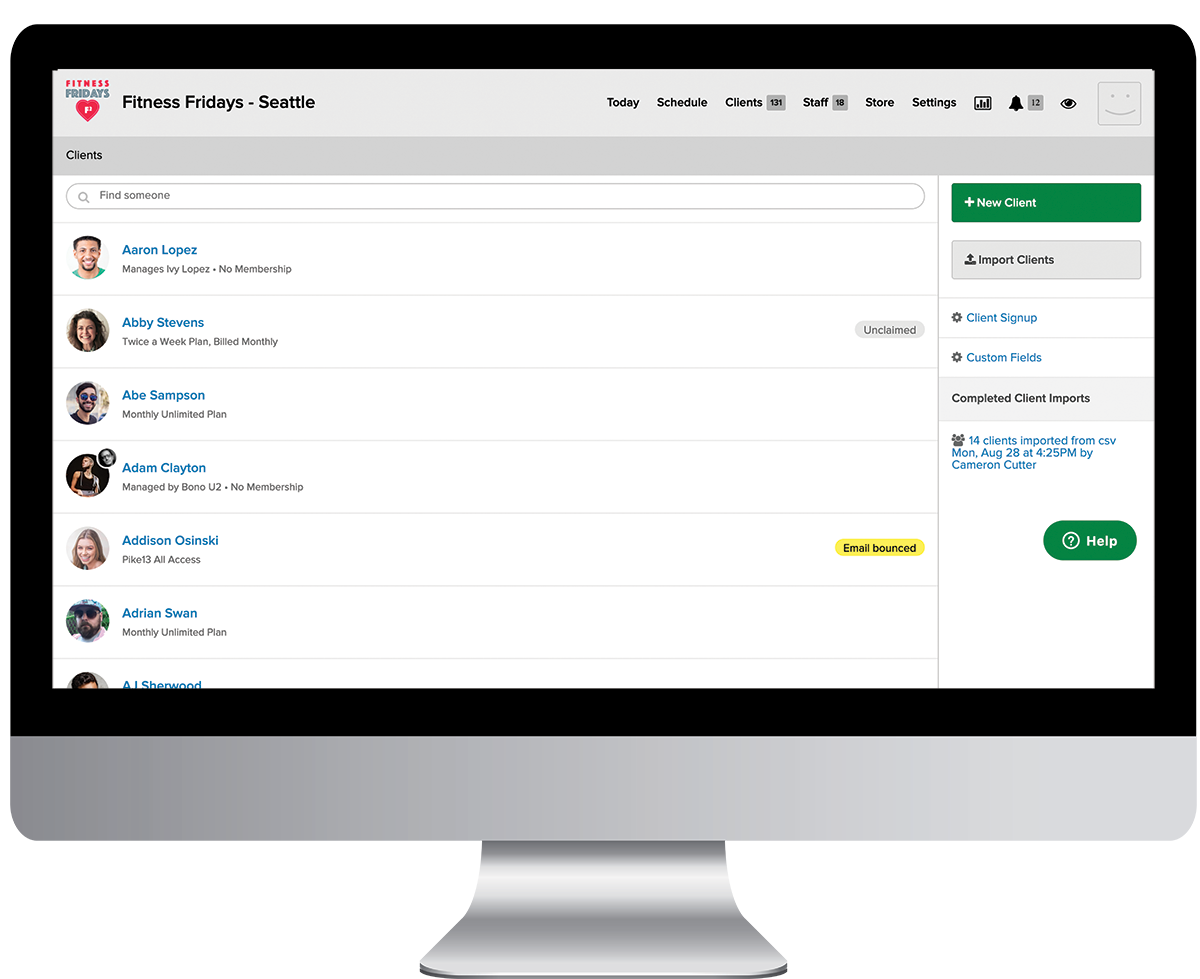 Streamlined

Information in Pike13 is streamlined to help you find what you need quickly. Easily navigate between clients and the classes they're enrolled in. Filter by enrollment, membership type and more to build detailed client reports.
Are your clients kids? Pike13 allows you to link dependent accounts to a guardian account that allows the parent or guardian to manage scheduling and payments for the dependent.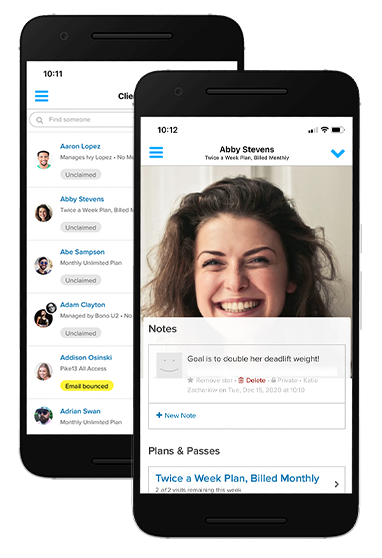 Convenient

Profiles are automatically updated when the client checks-in for a class or your staff member confirms their attendance. And clients do the rest. They can manage their own schedules, review their plans and passes, update payment methods, upload profile photos, add dependents and more–all from any device.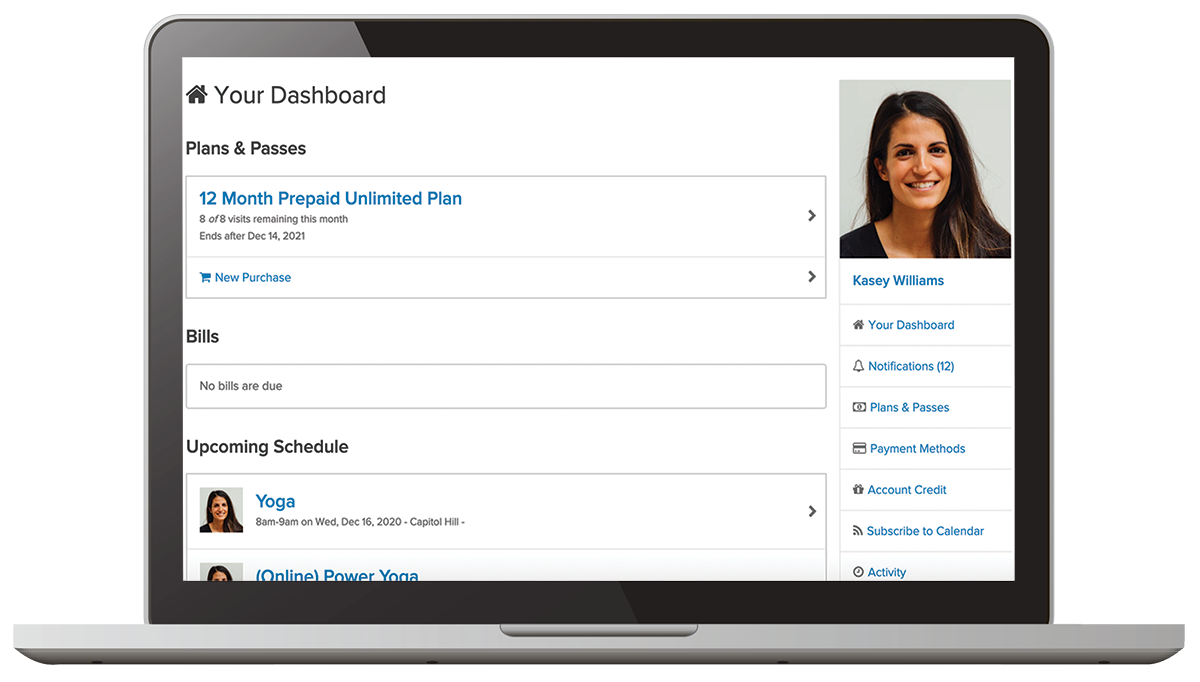 Centralized.
Logical.
Easy.
"Pike13 is the hub of my company. Every client, staff member, class and data point has a home in the system that makes sense for it to live in. Pike13 just feels so easy, which is such a relief for a small business owner."
Jami Stigliano, Owner | DivaDance