Any transaction, anywhere
A complete payment solution through Pike13.
All-in-one intuitive platform
Manage and track your financial transactions on our secure platform.

Automatic Notifications

Cloud-Based Platform

Staff and Client Apps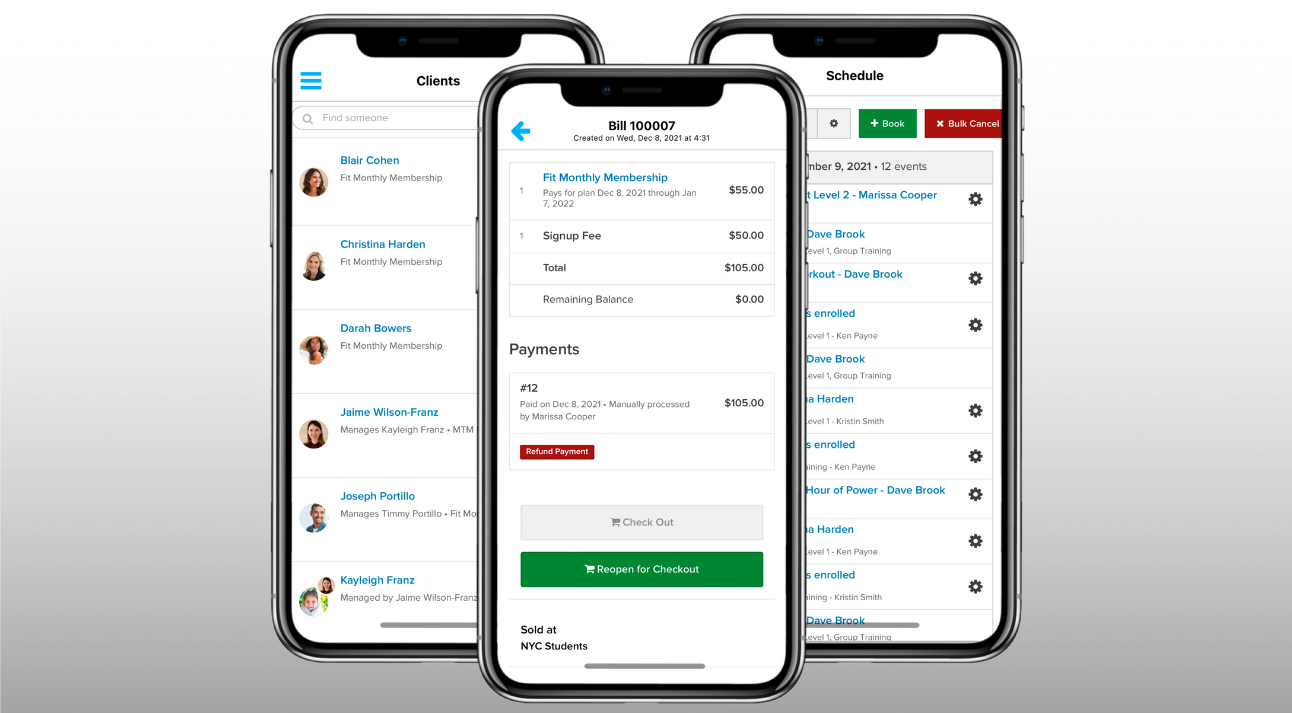 Payment processing, anywhere
Accept payments wherever you are! Pike13 securely manages payments by debit or credit through our integrated payment solution. By providing a straightforward payment process, clients are safely able to directly purchase plans, classes, and merchandise.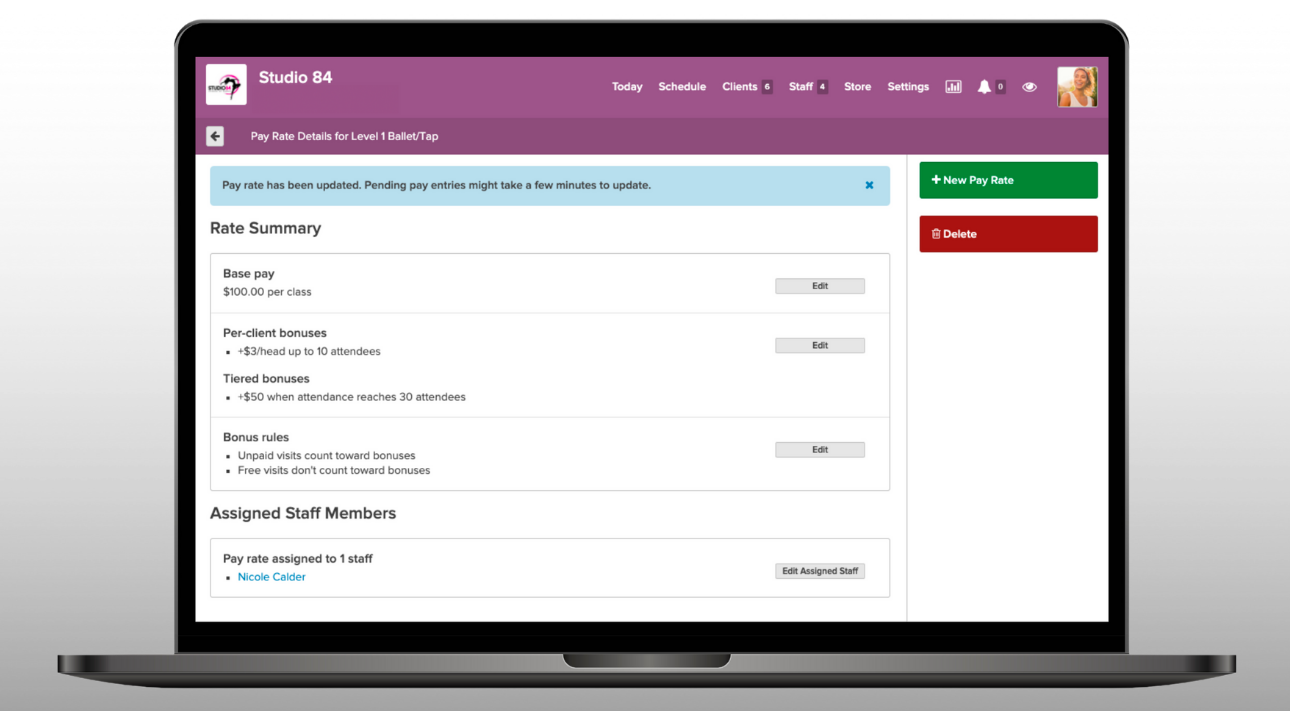 Customized staff payments
The Pike13 platform enables you to set up base pay rates, varied pay rates by service types or by instructor, dynamic pricing, and more. Providing incentives for your staff is easy to setup and the bonus tiers are automatically unlocked when a goal is achieved.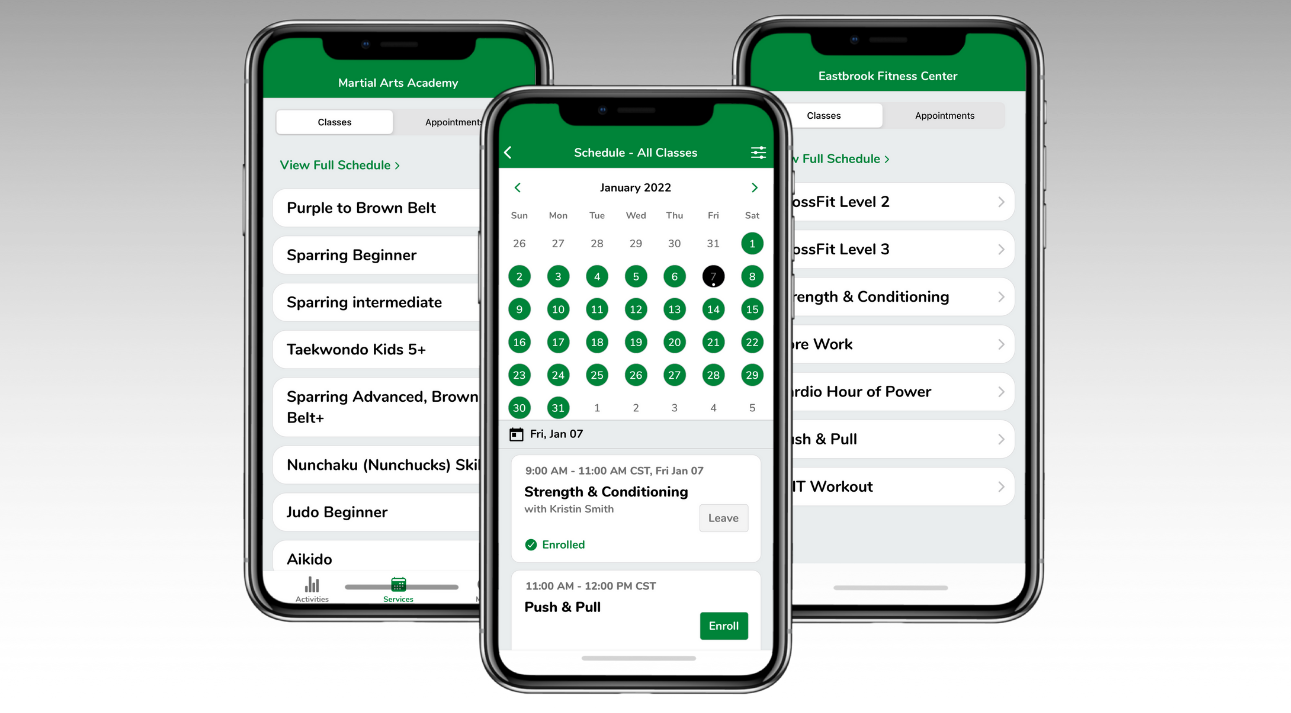 Empower your clients
With the included Pike13 Client App, your members are able to securely store payment methods, enroll in recurring billing, make store purchases, and view their past payment history.
Powerful Mobile Apps
Easily manage your business from anywhere and give your clients access to book your services from anywhere.
STAFF APP

From the Staff App, access all of your clients information, manage your staff's schedules, pull up client invoices, or generate business reports. Running your business from your phone is entirely possible with Pike13.
Free to download and included in all plans.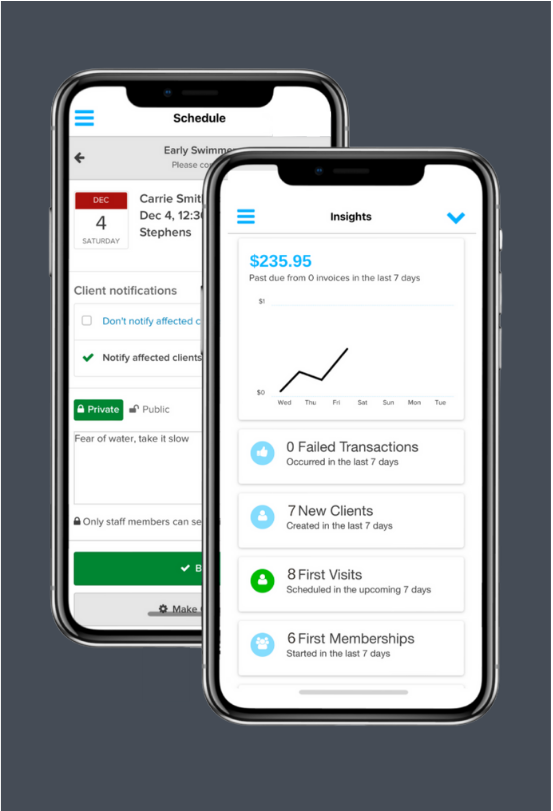 CLIENT APP

Put your services in your clients' hands. Your members can book classes, make payments, communicate with their instructors, and more through the Pike13 Client App.
Free to download and included in all plans.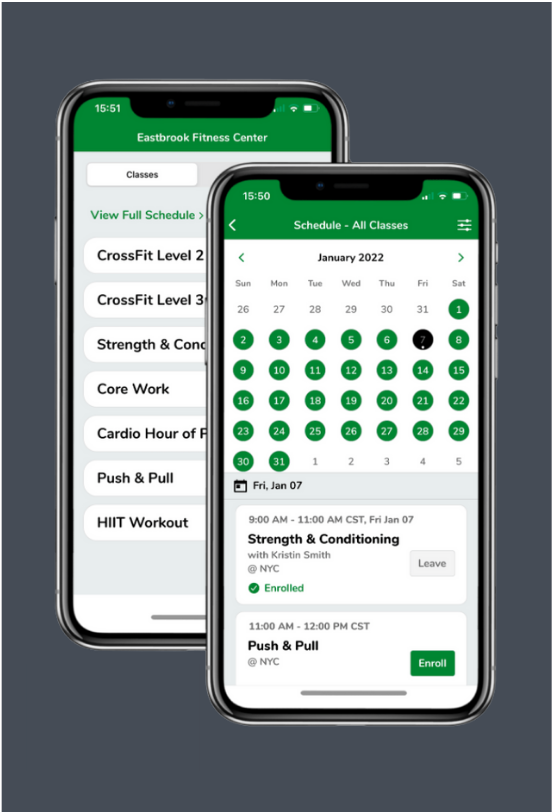 BRANDED APP

Stand out by having your own mobile app for your clients. It is the entire functionality of Pike13 but with your colors, your logo, no cross-promotion, only your business. Client payments are securely processed through the app.
This is an optional upgrade.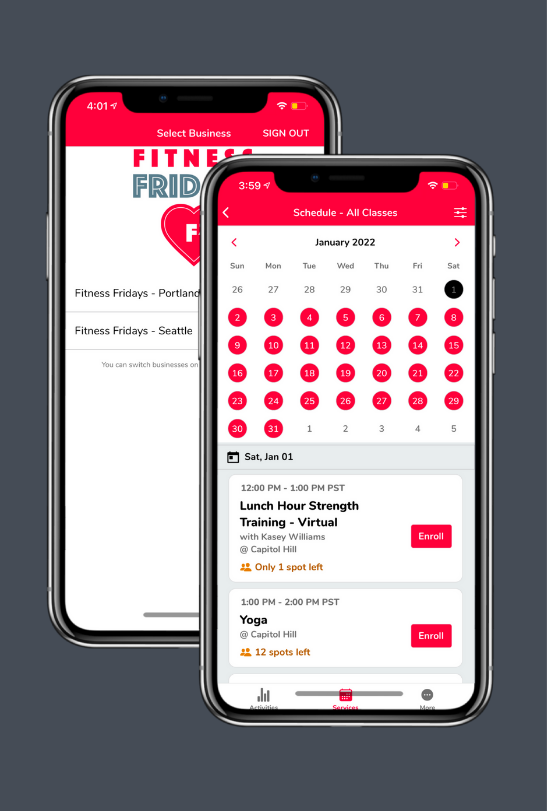 Get started for free today
Enjoy complimentary 7-day access to the full platform. No credit card required.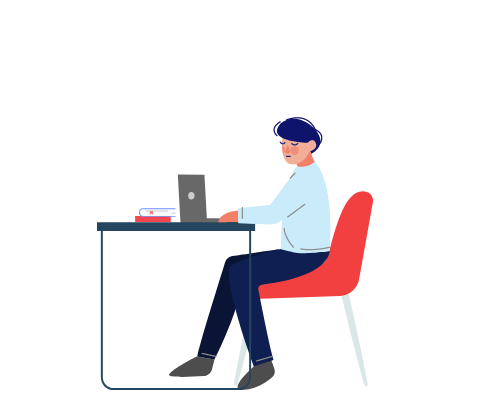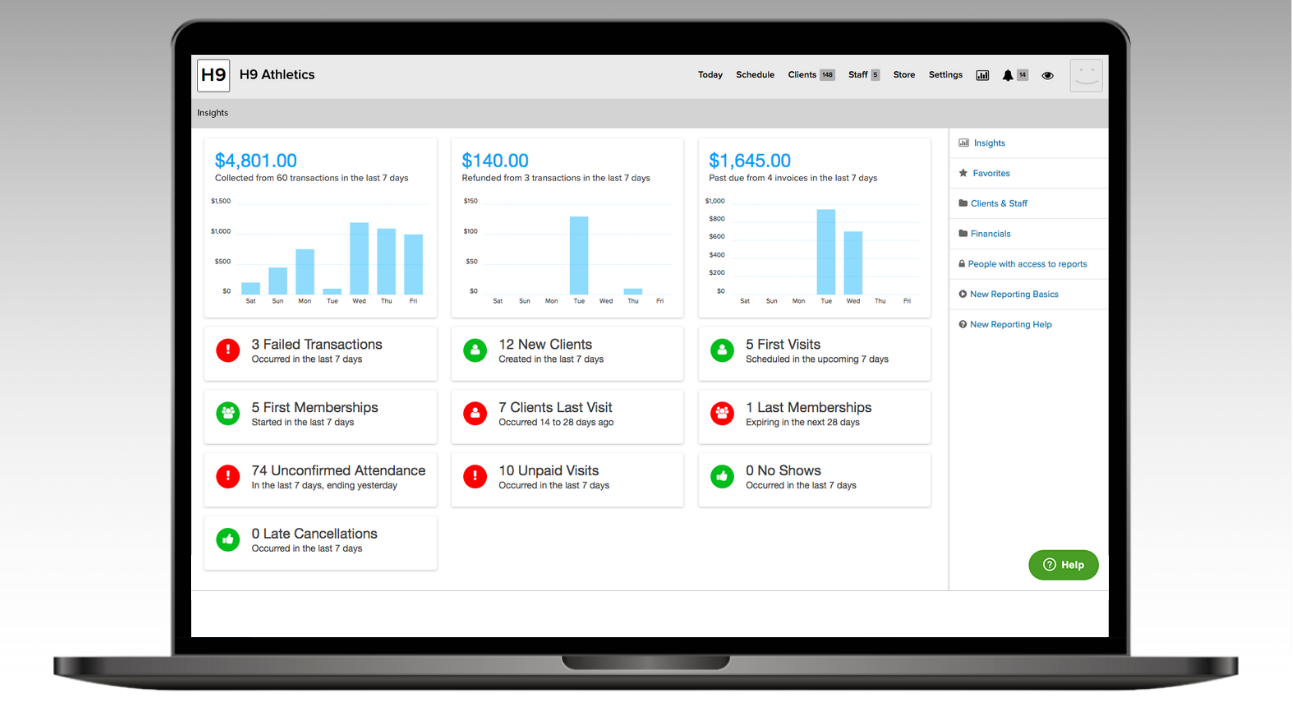 Actionable data insights
Pike13's Quick Views reporting dashboard shows you the most important client, staff, and financial reports. Filter by specific revenue streams and swiftly identify any issues or areas that need improvement.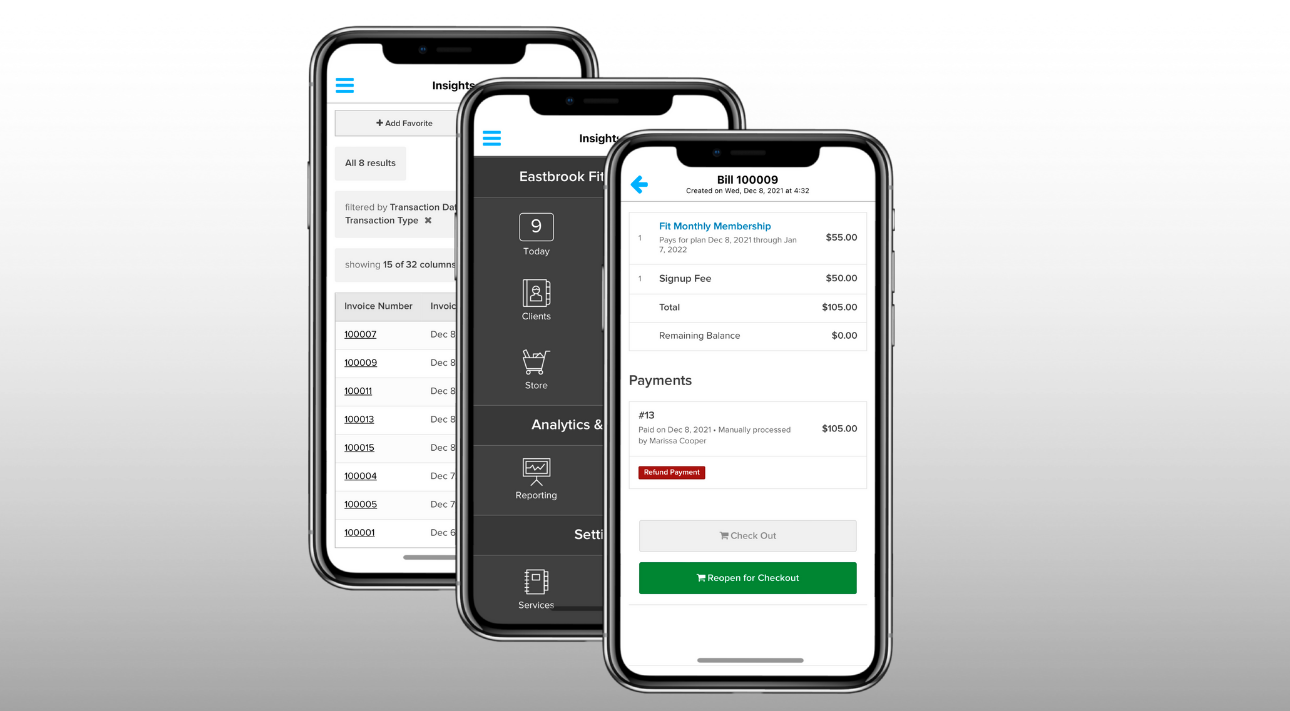 Access your billing reports anywhere
Our platform frees you from desk confinement, your billing reports are available on the Staff App. Setup to receive and review notifications regarding unpaid bills or payment failures on your preferred device.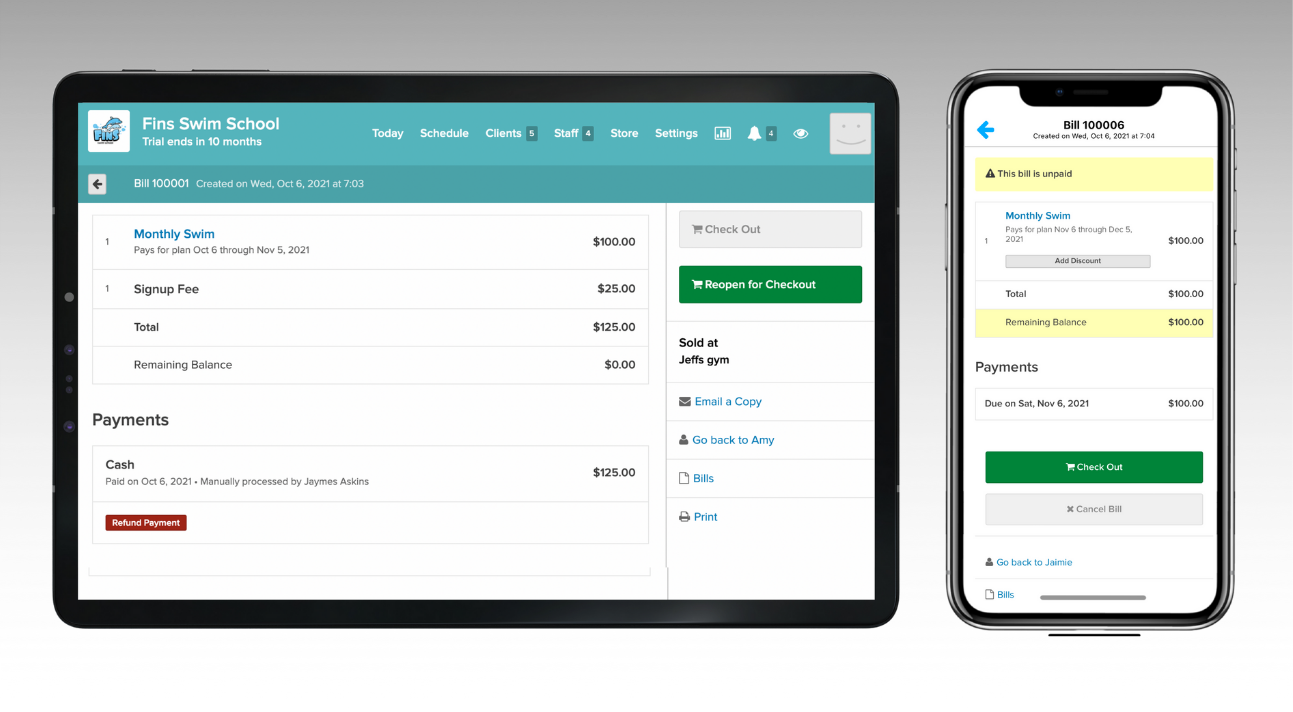 All of your finances in one place
All of your client invoices and receipts are saved on the Pike13 platform, easily accessible from your preferred devices. All of your financial transactions are centrally located, saving you time spent on paperwork.
Schedule a Product Demo
Book time to speak with a Pike13 expert about your specific business needs and get to know the platform.
"Ease of use, and reliability are amazing! But my favorite thing is definitely the staff app. I can do almost everything from the staff app, so I can work from anywhere, at any time. From running payroll to creating packages or plans, it does it all."
Marissa D. - Client
"Gone are the days in the office, stressing over how that client is going to pay and is their paperwork complete? It's all stored on Pike13. Processing a payment, or even making a refund, or partial refund, is so easy."

Marty M. - Client