Simplify Your Billing and Payment Process with Pike13


AUTOMATED, SELF-MANAGED, STREAMLINED
Features for your staff and your clients
An array of features that work for you with the sole purpose of making your everyday tasks easier and quicker.
Give your members the option to set up automatic billing, ensuring your revenue stream
Pike13 follows operational standards to secure and protect all credit card data
Automate payment collection with automatic reminders sent to clients
Once a transaction is received, a digital invoice will be automatically sent
Pike13's billing systems are 100% guaranteed by Celero and the platform has 99.9% uptime
Your members are able to make payments in the way they prefer
Set up clear booking policies with associated no-show or late cancel fees
View any client's entire payment history and review closed invoices
PIKE13
Streamline Your Billing Process with Pike13's Convenient Payment Solutions
Managing billing and payments can be a hassle for small businesses, but with Pike13's user-friendly platform, it doesn't have to be. Clients can easily add and store payment methods, purchase passes or plans, or pay on behalf of dependents.
You also have access to built-in financial reporting, making it easy to track every dollar. Simplify your billing process today with Pike13.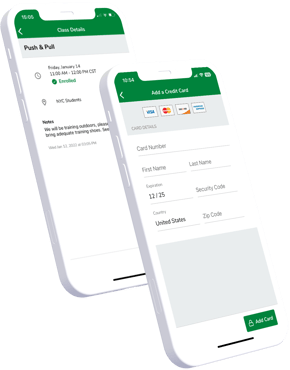 SECURE BILLING
Securely manage client payments with Pike13
Pike13 makes it easy for your clients to purchase passes or plans with stored credit card information, ensuring a seamless experience that encourages retention.
With automatic reminders for expiring cards and instant notifications for failed payments, you can trust that your financials are in good hands.
Plus, with the ability to set up weekly or monthly recurring payments, you can provide even more convenience for your clients.
Customize your discounts and accounts with Pike13
With Pike13, you can easily set up automatic discounts and prorated accounts to fit your business's needs. Plus, you have the flexibility to determine how long make-up sessions will be valid. Keep everything organized and streamlined in one place with Pike13.
SELF-MANAGED
Give Clients Control of Payments with Pike13
Pike13's client management features let your clients handle their own payments and billing history. With the free Client App, they can purchase passes and plans, add credit cards, and manage their membership schedule. Plus, automatic reminders help keep payments on track.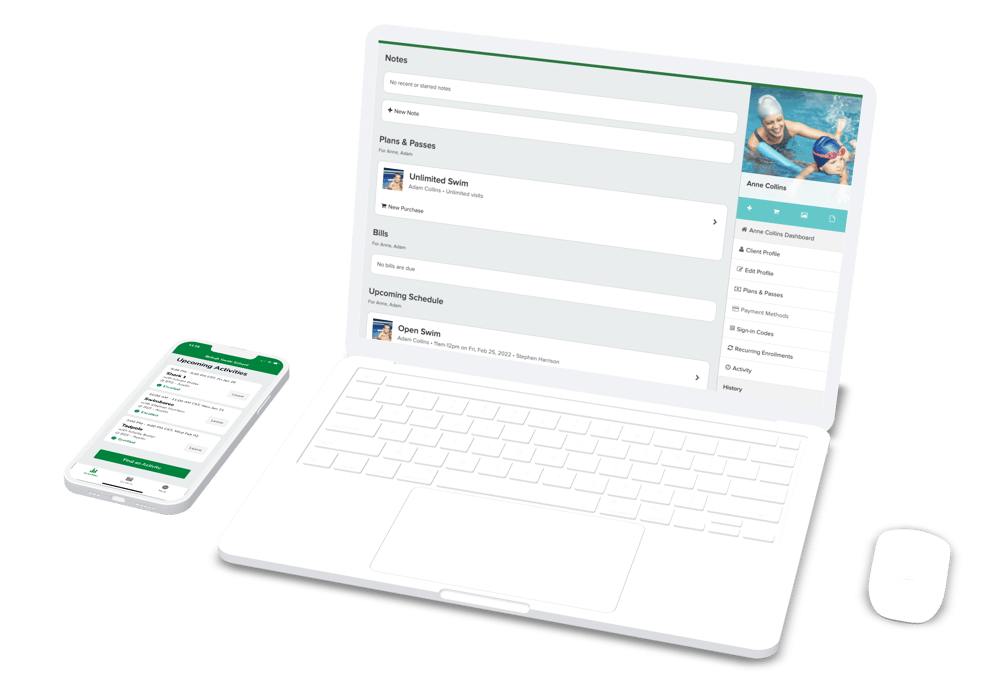 PRODUCT DEMO
View Pike13 in action during a guided demo
Schedule a time to join a quick call with one of our Pike13 experts and get to know the platform!
BUSINESS REPORTS
Track your finances with Pike13
Our built-in financial reports provide you with detailed data on transactions, invoices, and account activity, making it easy to account for each dollar. Plus, with alerts for failed payments and expiring cards, you'll never miss a beat. And for even more robust insights and KPIs, upgrade to Premium Reporting.
All your invoices and receipts are securely stored on the Pike13 platform, so you can access and manage your financial reports on-the-go with the included Staff App.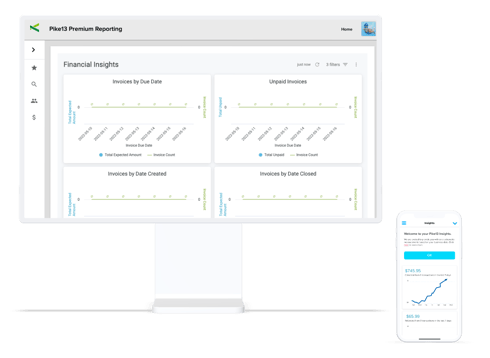 TIME-SAVING
Simplify your billing process with Pike13's automated features
Say goodbye to the hassle of manual billing tasks with Pike13's 28 automated features. From automatic invoicing to centralized invoice management, streamline your billing process and save time. Access all invoices in one organized location and keep track of payments with ease.
FREE TRIAL
Start a free trial
Get started for free today and see the power of Pike13 for yourself! Sign up for our 7-day trial, no credit card required, and unlock the full potential of your business.
Plus, receive our exclusive Getting Started Guide and take your first steps with ease.