ENHANCE YOUR PIKE13
Apps and Add-Ons
Pike13 is already fully mobile-friendly, and our suite of apps and add-ons makes engaging with your business even easier.
Our apps are designed to streamline access to your services, reduce bottleneck at check-in, and help your manage business from wherever you happen to be.
THE CLIENT APP
The app created for your members
Clients can easily manage their schedules, find upcoming activities, purchase plans and passes, and manage their payment methods. It puts your business in their pockets, increasing engagement and retention.
The Client App is included in all plans and free to download on iOS and Android.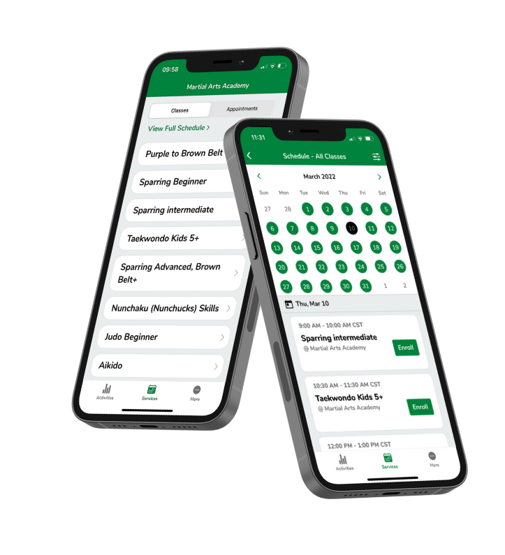 THE STAFF APP
The app created for your staff
Pike13 in your pocket. View schedules and rosters, manage clients and staff, complete transactions, and view reporting all from your mobile device. Designed for both owner and staff use.
Business owners are able to view their business reports on-the-go; essentially running the business from their phone.
The Client App is included in all plans and free to download on iOS and Android.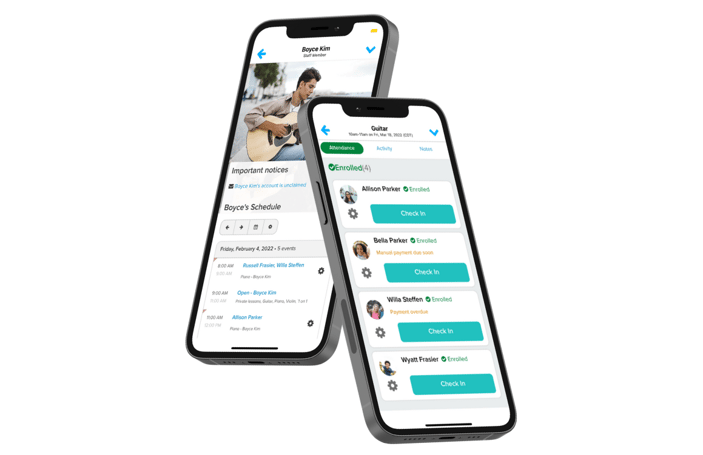 THE BRANDED APP
The app for your brand
Elevate your brand with your own app that will be found on app stores! All the functionality of Pike13, with all the personality of your business. The Branded App transforms the Pike13 Client App into your own–with your logo, your colors, and your name.
The Branded App is included in the Premium Plan and is an optional upgrade available to the Essential and Advanced Plans.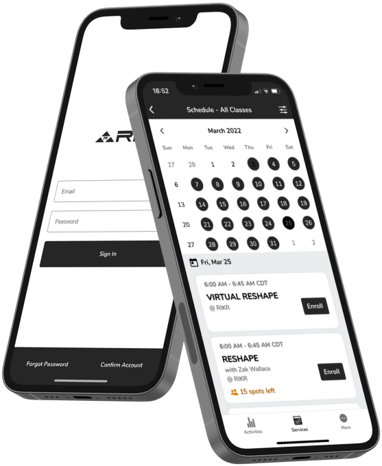 PRODUCT DEMO
View Pike13 in action during a guided demo
Schedule a time to join a quick call with one of our Pike13 experts and get to know the platform!
SCAN AND GO
Contactless kiosk check-in
Reduce the bottleneck at check-in with the free Pike13 Client Kiosk. Just install the App on a tablet to enable clients to check-in through a QR code or by signing in with their email. New clients can also use the kiosk to create an account.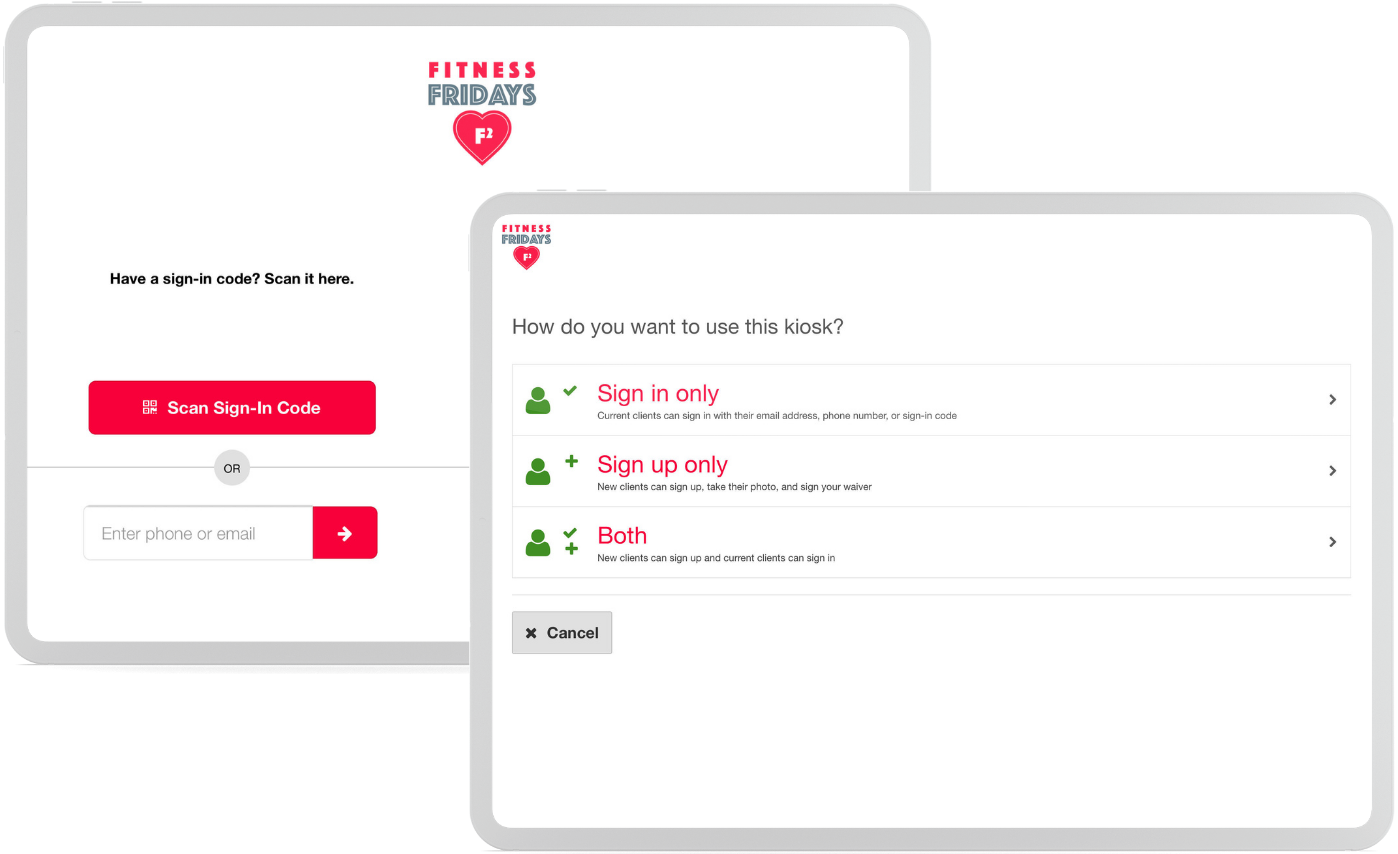 SITE WIDGET
Website integration
Increase your bookings with an embeddable scheduling widget for your website.
This widget displays your available services in a day or weekly view and is branded to fit seamlessly onto your own website.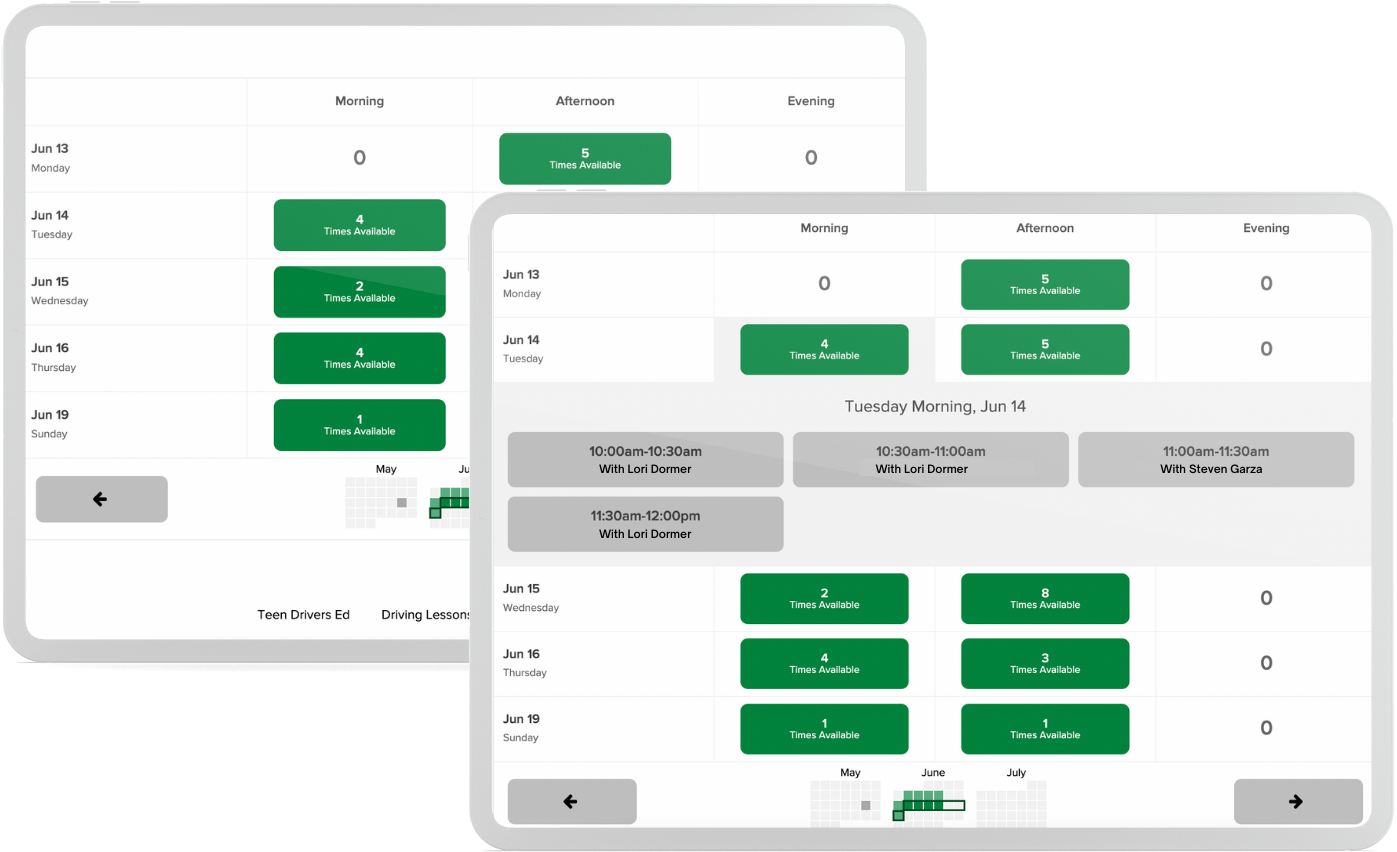 START MY 7-DAY TRIAL
Try Pike13 for free
Pike13's business management platform has solutions including client management, scheduling, billing and payments, apps for your team and your clients, and more.
Try us out for free, no credit card required!
FRANCHISE SITE MANAGER
For businesses with multiple locations
View analytics reporting for each site location or your business as a whole. Create standardized settings for services, classes, plans, passes, waivers, and merchandise that will apply automatically to any new location, allowing you to 'stamp out' new sites and saving hours of administrative setup time.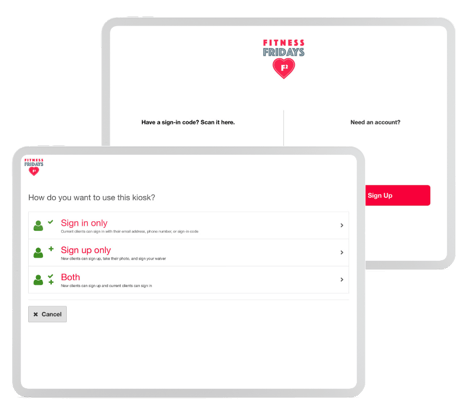 PREMIUM REPORTING
Looker business intelligence
Pike13 integrates with Looker to provide access to some of the top business intelligence tools available. Premium Reporting doesn't just uncover even more data about your business – it provides powerful data visualization tools to help you make smart, data-driven decisions.