The Pike13 story
How exactly did Pike13 come to be? It all started when founder Jon Zimmerman owned and operated a gym and was unsatisfied with the gym software they were using. He believed he could build something better.
In 2011, Jon assembled a team of experts in software development, UX Design, operations, and the CrossFit community to fulfill that dream. A year later, Pike13 launched on November 30, 2012 under the name Front Desk then rebranded to the current name, Pike13.
As Pike13 disrupted the client management software sector, tech giant Jonas Software noticed. Jonas Software independently manages software companies around the world, providing them with the strategic guidance and financial security required to be leaders in their respective markets. Jonas Software acquired Pike13 in 2018 with a commitment to building and sustaining a team that will keep Pike13 vibrant for the long haul.
Today, Pike13 is one of the highest ranked softwares on the market for dance studios, fitness trainers, swim schools, music schools and a variety of other enrollment-based businesses.
PIKE13 HQ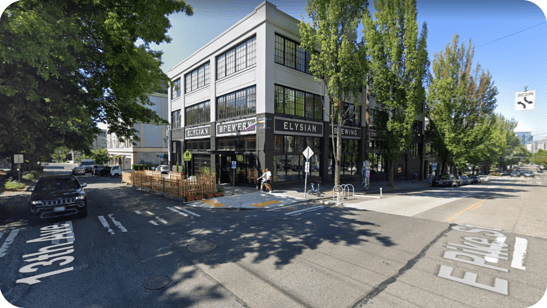 Find us in Seattle, near Capitol Hill, at the corner of Pike and 13th.
ABOUT US
Why we do what we do
Our goal
We strive to continue building and improving upon a user-friendly scheduling and client management system that makes your life easier and allows you to spend more time with your clients.
Customer experience
We want to provide you with the best customer experience you've ever had. When you join the Pike13 community, you have an entire team backing up you and your business.
Team players
Our team is small but mighty. We hire top talent from all over the country that best match our company culture. At Pike13, we know teamwork is the foundation of a successful collaborative work environment.
Development work
In order to provide an exceptional product, constant evolving and improvement is required. We go to our customers to hear their requests then we vote on implementing those changes and test out the changes internally.
Our interactions are based on trust and transparency
We are consistently implementing features requested by our clients
We evolve as fast as business practices evolve
ABOUT US
Meet those who make Pike13 possible
Pike13 is powered by a team of dedicated tech pros. Our passion and drive make it possible for our small company to do big things in the services software industry.
We move quickly, solve problems as we go, and push hard to satisfy our customers by creating a world-class product and engaging experience.
POLICIES
Security policy
Pike13 is a portfolio company of Jonas Software, a subsidiary of Constellation Software Inc. (TSX:CSU) and is committed to the protection of the data of its clients and their customers. As part of the Jonas Software group, Pike13 leverages the enterprise-level resources of Jonas Software including the Coalition Security Group, a Jonas Software internal consulting team with experienced security and compliance personnel.
Our clients' data resides on Amazon's AWS Cloud Service providing security, high-availability, and resiliency. It is further protected on our systems with market-leading next-gen end point protection and an advanced Security Information and Event Management (SIEM) solution that is monitored 24/7 by our Security and Operations Center (SOC) for rapid response to any threat.
If you have any questions or concerns about our security policy, please email security@pike13.com.

Our company systems, processes and procedures meet or exceed the requirements of the PCI Data Security Standard providing assurance that your data is safe.