Convenient, Reliable, Intuitive.
---
Music School Management
Pike13 offers all the features you need to make your business sing.
Right from the start, you'll work with a dedicated onboarding specialist to import client information and set up your schedule.
Automations help keep payment information and membership up-to-date. And robust reporting tracks the client and financial KPIs that keep you informed on the health of your business.
Clients can easily enroll themselves and their dependents in classes and 1:1 lessons.
Easy to Use
Pike13 streamlines the administrative processes that you use to run your day-to-day business. It's fast and easy to set up new services.
You can access schedules, client information and reporting from any desktop or mobile device.
The Staff App allows you and your instructors to enroll clients, track attendance, document client information and progress, and sell merchandise.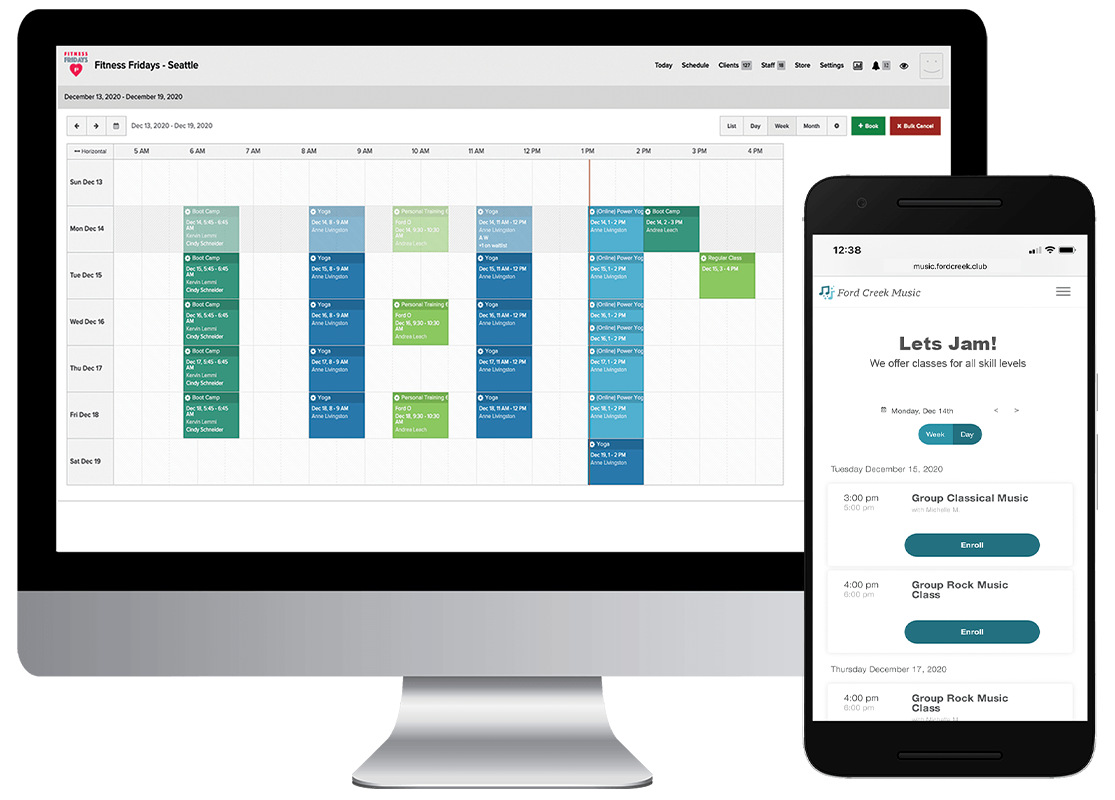 Reliable Support
At 99% uptime, Pike13 won't throw off the rhythm of your business. Our on-site development team works hard to provide the most reliable scheduling software available for music schools. And if you run into an issue, don't worry. Pike13 customer support is the best in the industry.
"When providing support, my specialist went above and beyond. She not only answered my specific question, but addressed the heart of the matter, the question behind the question."
Tavie B. | Winter Park Music Academy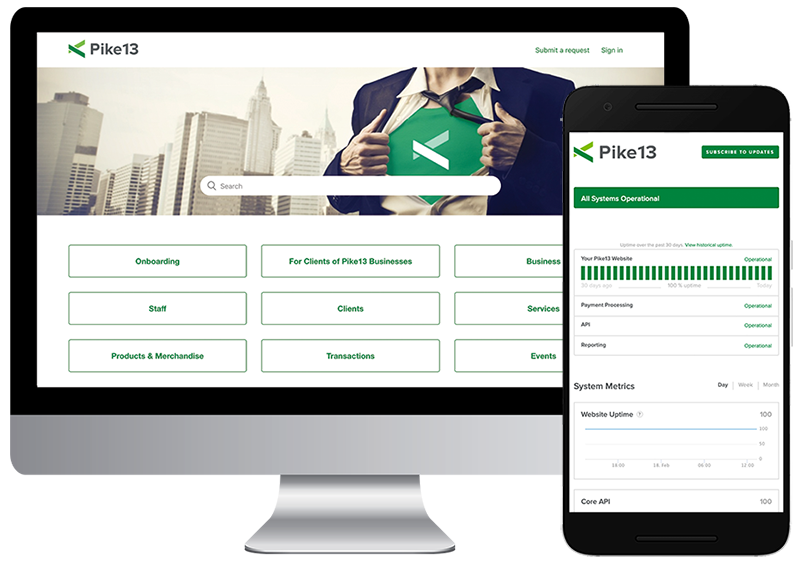 Back to the Classroom

David Rhodes found that dealing with paperwork and fielding calls took away from what he and his teachers loved most—teaching music. To get out of the administrative drudgery, he knew he needed a better system.
Enter Pike13.
"The most valuable thing Pike13 has done for me is to completely take administrative tasks out of the studio."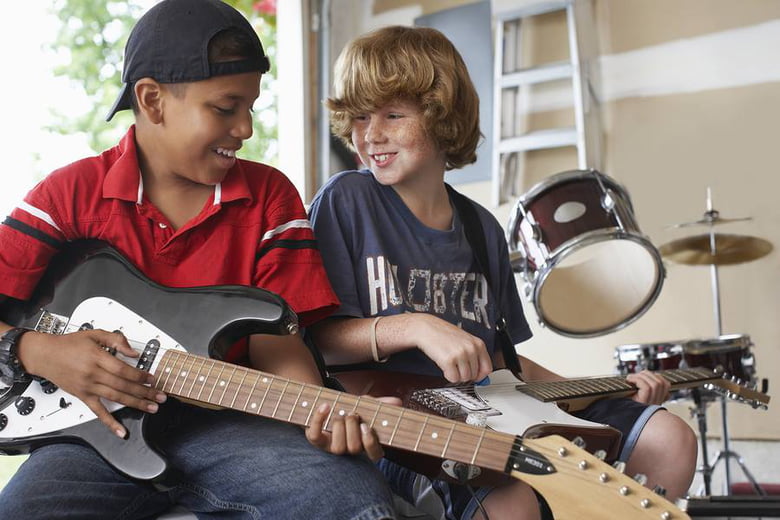 Scales With Your Business
We can support your music school whether you own a small, local studio or a national franchise. Pike13 is built to grow with you. And we won't ever charge you extra for that growth.
No matter how many clients you gain at a location, the price for that Pike13 site remains the same.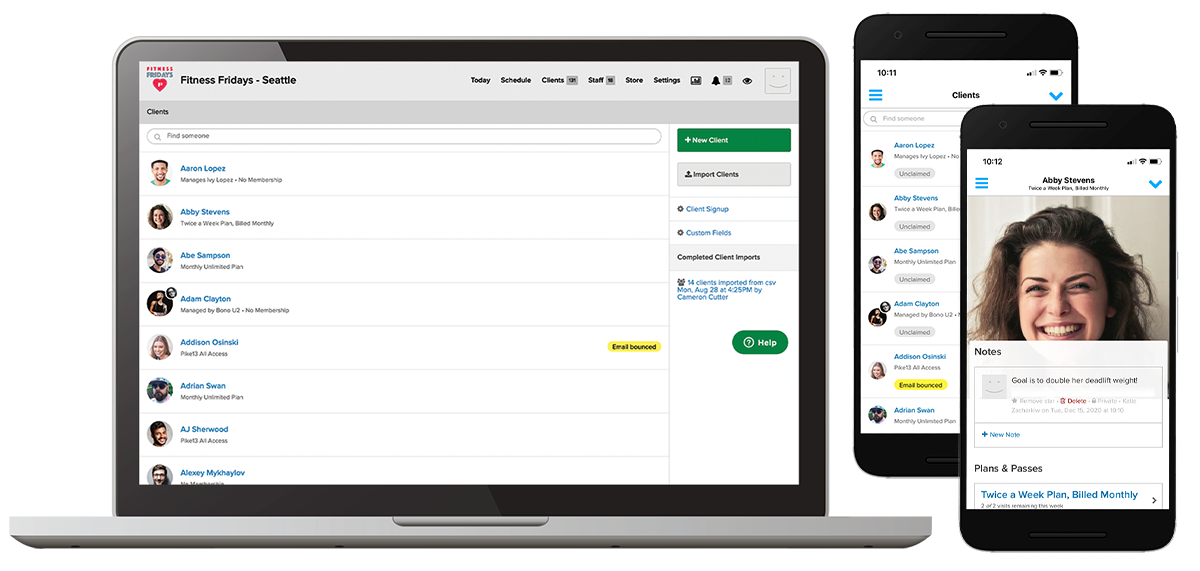 Streamline The Virtual Process
Pike13 integrates with Zapier to support virtual lessons.
Create Zaps to automatically generate links to virtual classrooms in Zoom, Facebook, or any other streaming platform.
The link and any subsequent updates are automatically shared with enrolled clients.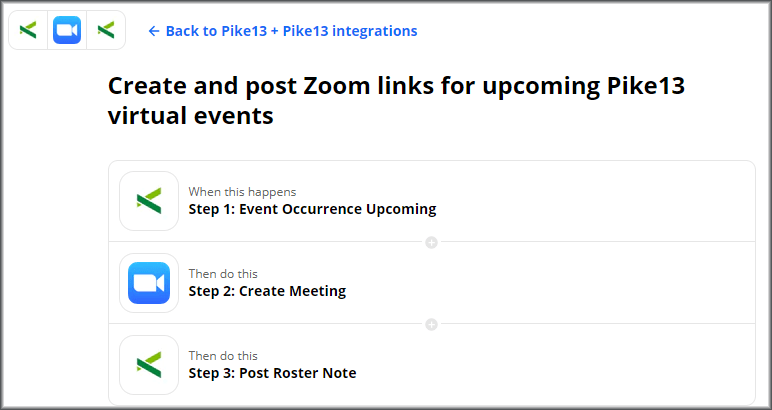 Pike13 was really created for group session activities such as fitness centers or dance schools, but we were able to customize the program for our music business from the beginning. The reporting system is terrific and has been very valuable to our business. Although there are other programs that may be more oriented for music school use, we have remained with Pike13 because of its outstanding customer service and support!
David Lindberg | Owner
David's Music House