A separate subscription with PieSync is required to begin using PieSync with Pike13. Click here to get started.
What is PieSync?
PieSync is one of the highest-reviewed iPaaS in the market. It allows you to control the way your contact data flows between different business applications.
Unlike most third-party integration services, PieSync synchronizes data two-way. This means that whenever you add or update your customer data in either one of the connected applications, that change will be reflected the other app, in real time.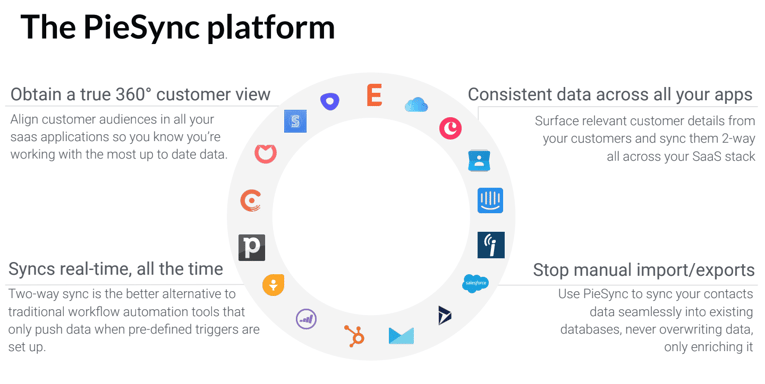 This two-way contact integration decreases data errors and ensures that you and your team will have access to the most up to date customer information.
Watch this video for a 60-second overview:
With more than 210 apps available, you'll have a complete sync of all your data. And if the app you need isn't listed yet, you can put in a request. PieSync releases a new app every Wednesday.